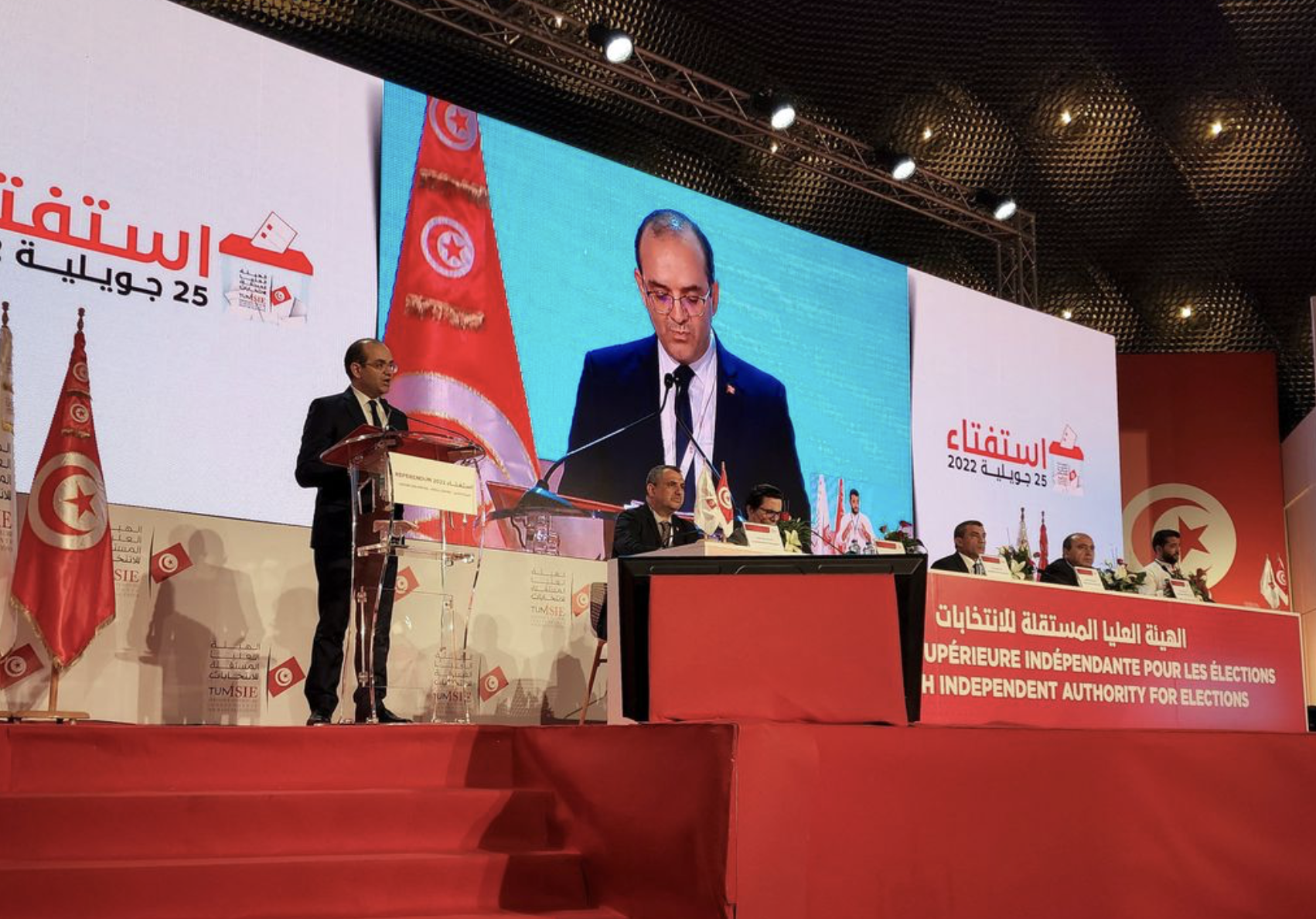 Last week, a few voters in Tunisia voted to adopt a new constitution.
Almost all of the 30.5% who turned up to the recent election voted yay on the new constitution, which gives President Kais Saied unchecked powers. Those numbers are according to the electoral commission, which Saied controls.
Tunisia is a democracy, so why is it Saied alone who's in control? Probably because he wiped out parliament last year. Opposition has tried to fight back, but Saied is the one in control. Now, he's got his ultimate authority in writing.
Opposition groups argue that the voter numbers are a joke and the 2014 constitution is still The One. Saied blames the old constitution for causing the economic problems everyone is struggling with, saying that this is why he had to suspend parliament and codify all those unchecked powers. He had a lot of support for his parliament wipe last year, but things are still bad, so it looks like only 30% (or less) are still with him.
Saied denies that his actions make him a dictator, but unchecked powers and election fraud seem to tell a different story. Tunisia is the only democracy to come out of the 2011 Arab Spring protests. It could be on its last legs.