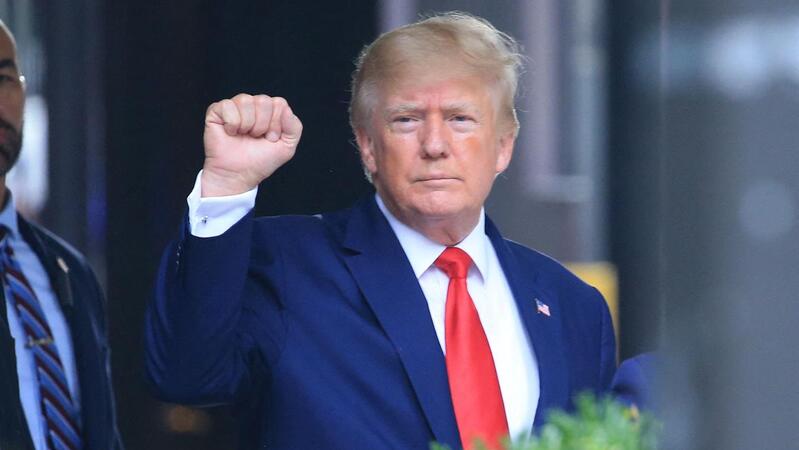 Former President Trump is asking a judge to appoint a special master to the investigation surrounding the documents seized from his home. Like Robert Mueller but probably not Robert Mueller.
The request comes with another request that would bar the Justice Department from looking through the seized documents until there is a special master who can ensure that the agency does not look through things it is not supposed to.
Meanwhile, a judge rejected the Justice Department's efforts to keep an affidavit under seal. This is the affidavit that they used to justify their raid on Trump's home.
The judge in this case, magistrate Bruce Reinhart, filed his order on the motion to unseal the documents on Monday. The motion was filed by what he calls "The Interveners," or lawyers for all major American media companies including NBC, CBS, ABC, the Associated Press, The Washington Post, The New York Times, etc.
Who should get a look?
The Intervenors argued that they should get access to this affidavit and the government argued that this should be kept under seal because "it contains, among other critically important and detailed investigative facts: highly sensitive information about witnesses, including witnesses interviewed by the government; specific investigative techniques; and information required by law to be kept under seal pursuant to Federal Rule of Criminal Procedure 6(e)."
The judge acknowledged these arguments but weighed heavily that "unsealing the Affidavit would promote public understanding of historically significant events."
Meaning, the public has the right to an understanding of these issues because it is so emotionally charged. Trump supporters have taken this very personally. FBI agents have been under threat. If there is something legitimate to understand here, it would be very healing for us all to understand it. He hints that he strongly thinks that there is.
"Having carefully reviewed the Affidavit before signing the Warrant, I was — and am — satisfied that the facts sworn by the affiant are reliable."
The Justice Department does not want to offer redactions to the document because they say that they'd basically have to redact the entire thing. The judge gives them until this Thursday to try. He wants their proposed redactions this week and he'll, as they say, be the judge of that.