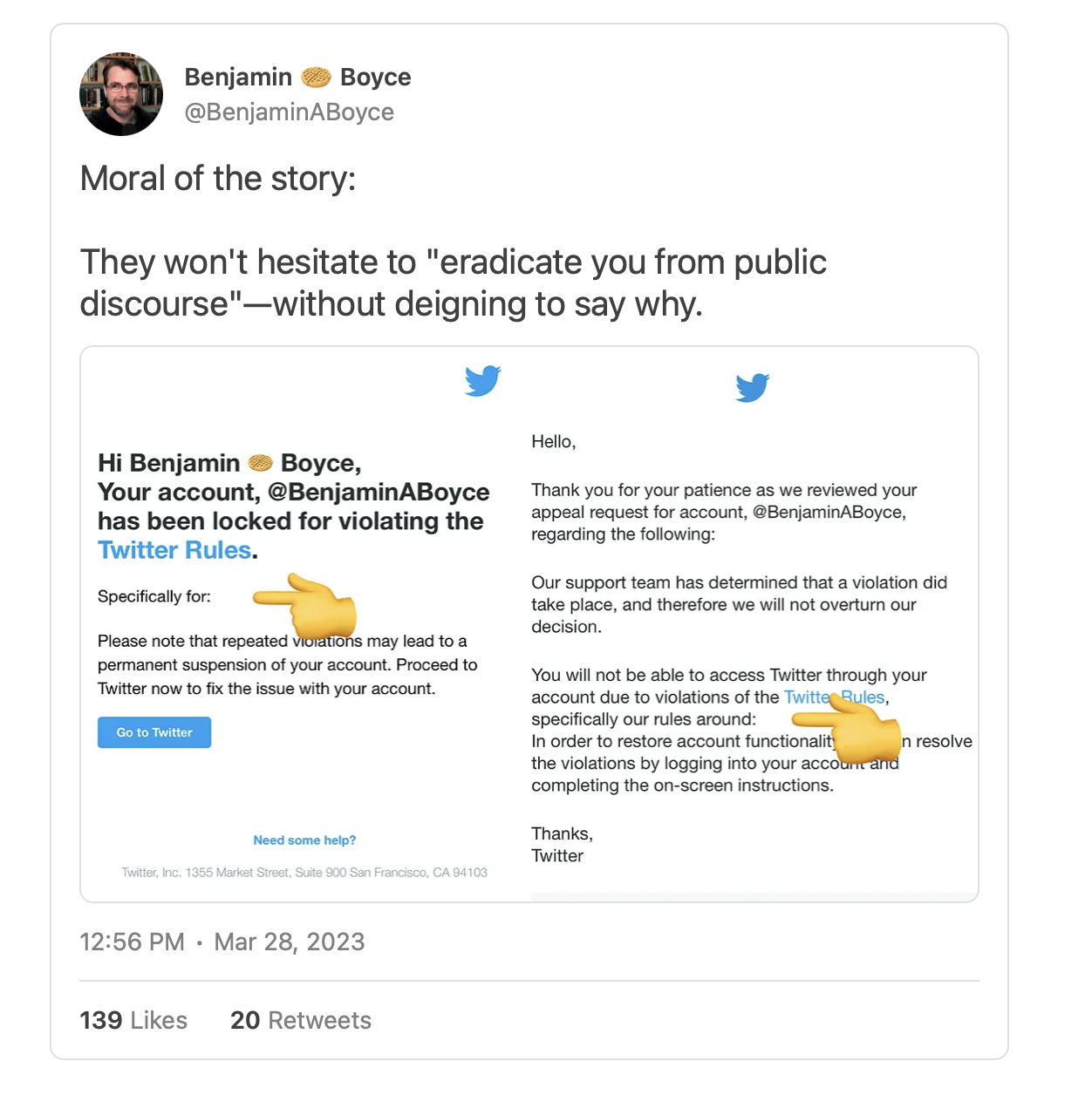 Twitter suspended several accounts this week after the horrific Nashville shooting at a Christian elementary school that took the lives of six innocent people, including three children.
Some of the offending Tweets referenced the upcoming Transgender Day of Vengeance that was planned by radical leftists. Organizers say that they do not mean violence when they refer to vengeance, and they distanced themselves from the ideology of the shooter, transgendered biological female Audrey Hale.
The Tweets that were taken down belonged to Representative Marjorie Taylor Greene and The Federalist's CEO Sean Davis. Both of them mentioned the Trans Day of Vengeance. Just a mention and a question about relevance were all it took to be punished.
Recall that when the left blamed Tucker Carlson for validating the race ideology of the Buffalo shooting in 2022? They were not punished for making an ideological connection. But when the right asks questions linking ideology to violence, they are punished. That is worth considering, no?