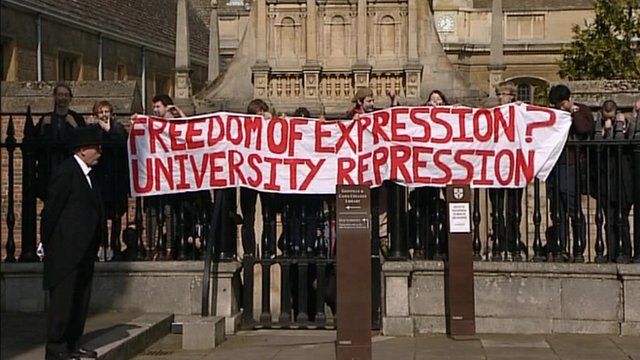 The United Kingdom hired a free speech defender through the Department of Education. Professor Arif Ahmed will be tasked with investigating breaches to the Freedom of Speech Act.
Professor Ahmed is a philosophy professor at the University of Cambridge. He came under fire last fall when he invited gender critical writer Helen Joyce to speak. The school's deans tried to discourage the speech and hundreds of angry protestors tried to cancel it and drown it out with noise when it did happen.
Last week another gender critical academic, Kathleen Stock, required body guards to speak about the right to offend because she has previously written that sex is immutable. These protests are reaching a crescendo because deplatforming is the new rebuttal. But maybe there is hope.
Professor Ahmed says that the need to protect speech is "urgent" and that he will be charged with investigating free speech breaches such as "cancelling a talk on women's rights due to internal political pressure, or disciplining a lecturer for provocative anti-monarchist tweets."
He's going to be busy.