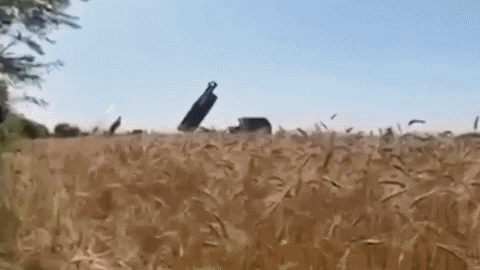 Lockheed Martin said that they are going to ramp up production of HIMARS rocket launchers due to the "success on the battlefield in Ukraine." Success? ABC News reported this week that the lifespan of a Ukrainian soldier on the front lines is approximately four hours.
Who will pay Lockheed Martin for these new missiles? American taxpayers. This even as a top Department of Defense official admitted to congress on Tuesday that many American weapons provided to Ukraine have been captured by Russia.
"Our assessment is if some of these systems have been diverted it's by Russians who have captured things on the battlefield, which always happens," said Undersecretary of Defense for Policy Colin Kahl.
Shrug. That happens. Especially with so many weapons. The U.S. has provided Ukraine with over $44 billion in military assets since last year. A top Pentagon official hinted that Ukraine should start to think about paying some of that back or paying for some of the weapons themselves on Tuesday.
Despite the insatiable government appetite for war, many global citizens do not share it. Last weekend tens of thousands of people showed up for anti-war rallies in Europe to chant "Stop the Killing." They're not speaking to Russia alone. They're speaking to NATO-affiliated states too.