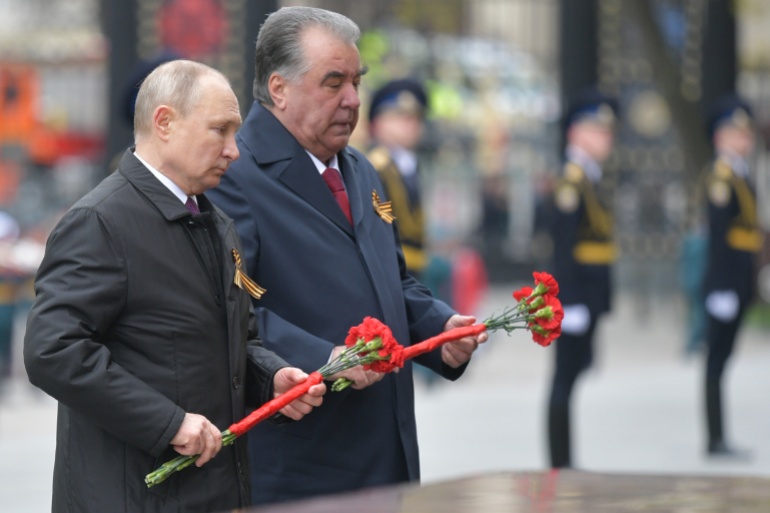 Today is Victory Day in Russia, a day to commemorate the Soviet victory over Nazi Germany in 1945. Russian President Vladimir Putin gave a speech this morning honoring the 24 million soviet civilians and soldiers who died fighting Germany in World War II. He said Europe is witnessing a resurgence of Nazism that is being supported by Western countries. Putin also vowed to defend Russia's national interests at all costs.
Traditionally Victory Day has been celebrated in other former Soviet states, including Ukraine, but Ukrainian President Zelensky has proposed changing it to May 8 in order to break with Russia.
How are others celebrating?
Zelensky submitted a bill to officially designate May 8 as the "Day of Remembrance and Victory over Nazism in the Second World War of 1939-1945." He would dub it "Europe Day" to minimize the Soviet role in the victory.
France celebrates this victory on May 8 and has done so since 1953. On Monday, French President Macron marked the 78th anniversary of the Allied victory with a ceremony at the Tomb of the Unknown Soldier. Protests in Paris were forbidden for the day.
A Berlin court banned Russian flags from being displayed this week on fears that "they could be understood as a declaration of sympathy for the war" and "convey a willingness to use violence," according to the court's statement. Police had originally banned both the Ukrainian and the Russian flags but the Ukrainian flag was ultimately allowed.
The Russian ambassador to Washington Anatoly Antonov says that Americans who fought alongside Russian soldiers were denied visas to attend Victory Day parades in Russia.
"The second year in a row, the efforts of the U.S. administration disrupted the trip of American participants of World War II to the Victory Parade. Unprecedented pressure was exerted on the front-line soldiers. They were even intimidated by the cancellation of passports so that they could not fly to Russia and take part in the celebration of the 78th anniversary of the Great Victory," Antonov said in a statement.