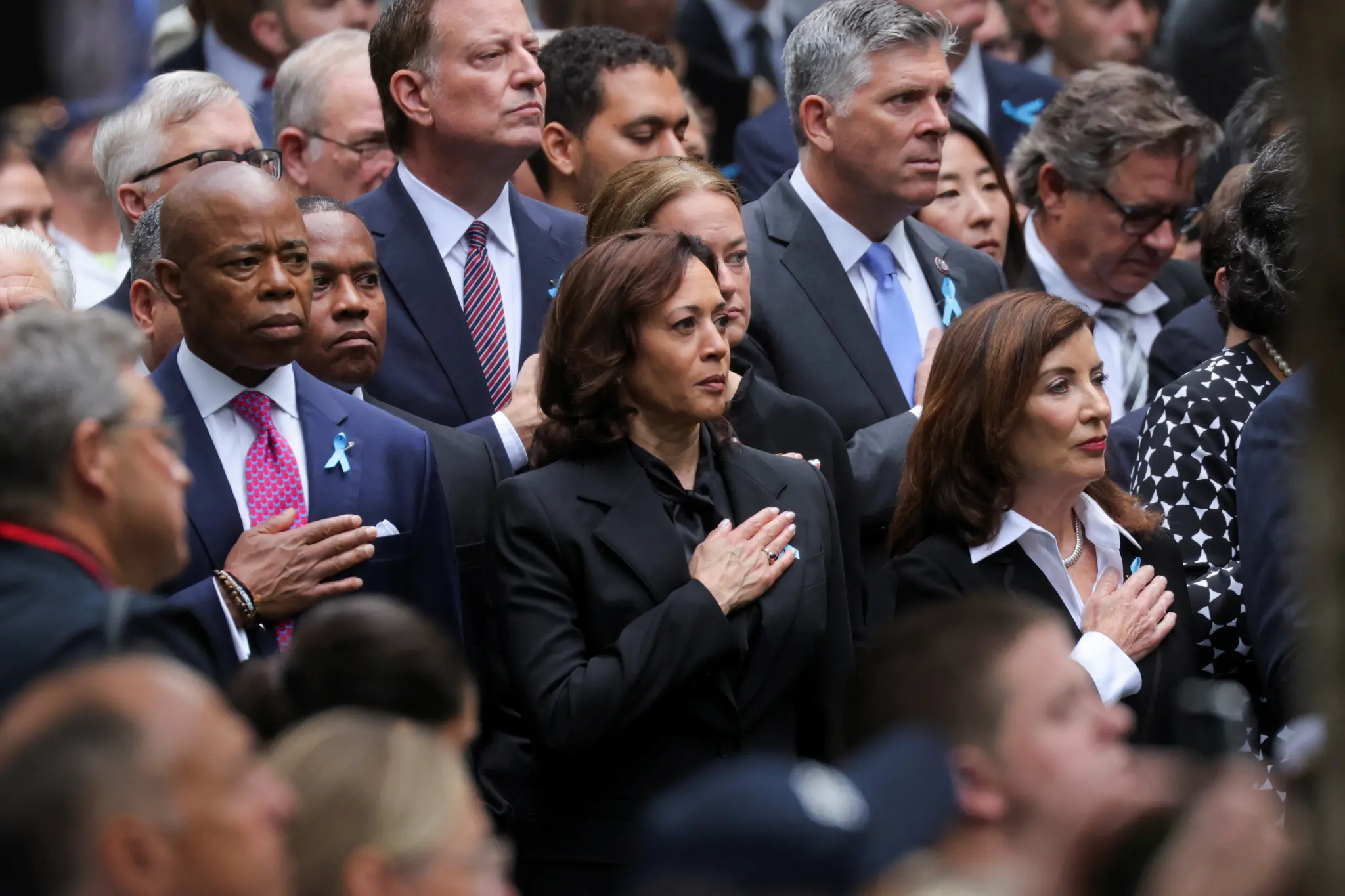 President Joe Biden is the first U.S. President to be away from New York City on 9/11 for annual memorials to the September 11 attacks. In his stead was Vice President Kamala Harris, further indicating that Democrats may be warming the public to her as the 2024 nominee.
But not everyone is in love with the Vice President. New York City Mayor Eric Adams appeared to grimace as he stood next to her for a Ground Zero ceremony.
Could this be because New York City is buckling under a migrant crises that Democrats want to ignore? Mayor Adams, also a Democrat, has been begging the White House to do something for city mayors about the migrant crisis but they refuse.
The Mayor said that he would like to speak with Vice President Harris about this in detail but the 9/11 Memorial was not the right opportunity.
He may not want to take this issue up with President Biden. He is increasingly out of it. On Monday he said that he visited the Twin Towers the day after 9/11 when in fact he did not. Could we call that a lie when he clearly just doesn't know what he's talking about most days?