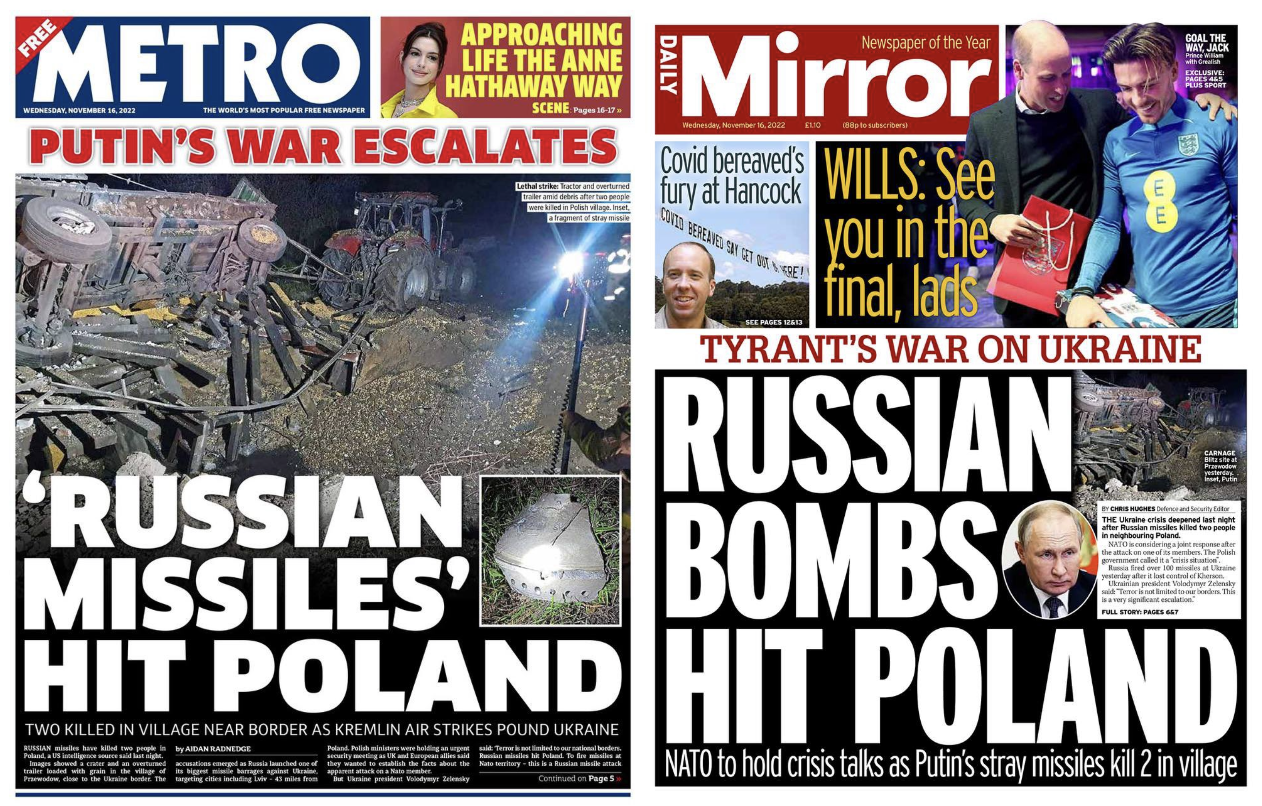 A missile landed in Poland on Tuesday, killing at least two people. The media was quick to report that this was done by Russia and WWIII trended on Twitter because many guessed that a Russian missile in a NATO country would lead to World War III.
That turned out to be a trigger-happy assessment and completely false. President Biden and the Pentagon both say that the missile was fired by Ukraine and images of the shell confirm that is true. An emergency meeting was called at the G20 Summit to discuss the matter.
And a few minutes ago Polish President Andrzej Duda confirmed this missile came from Ukraine's air defense system.
Jumping to conclusions
Isn't it interesting how the rhetoric jumped to World War III when there was speculation that the missile was fired by Russia, but now that it seems it was fired by Ukraine, it's very different? Oh, Ukraine? That's okay. Carry on!
But at least two people died from an error in weaponry inside a country that is not at war. Peace talks now!