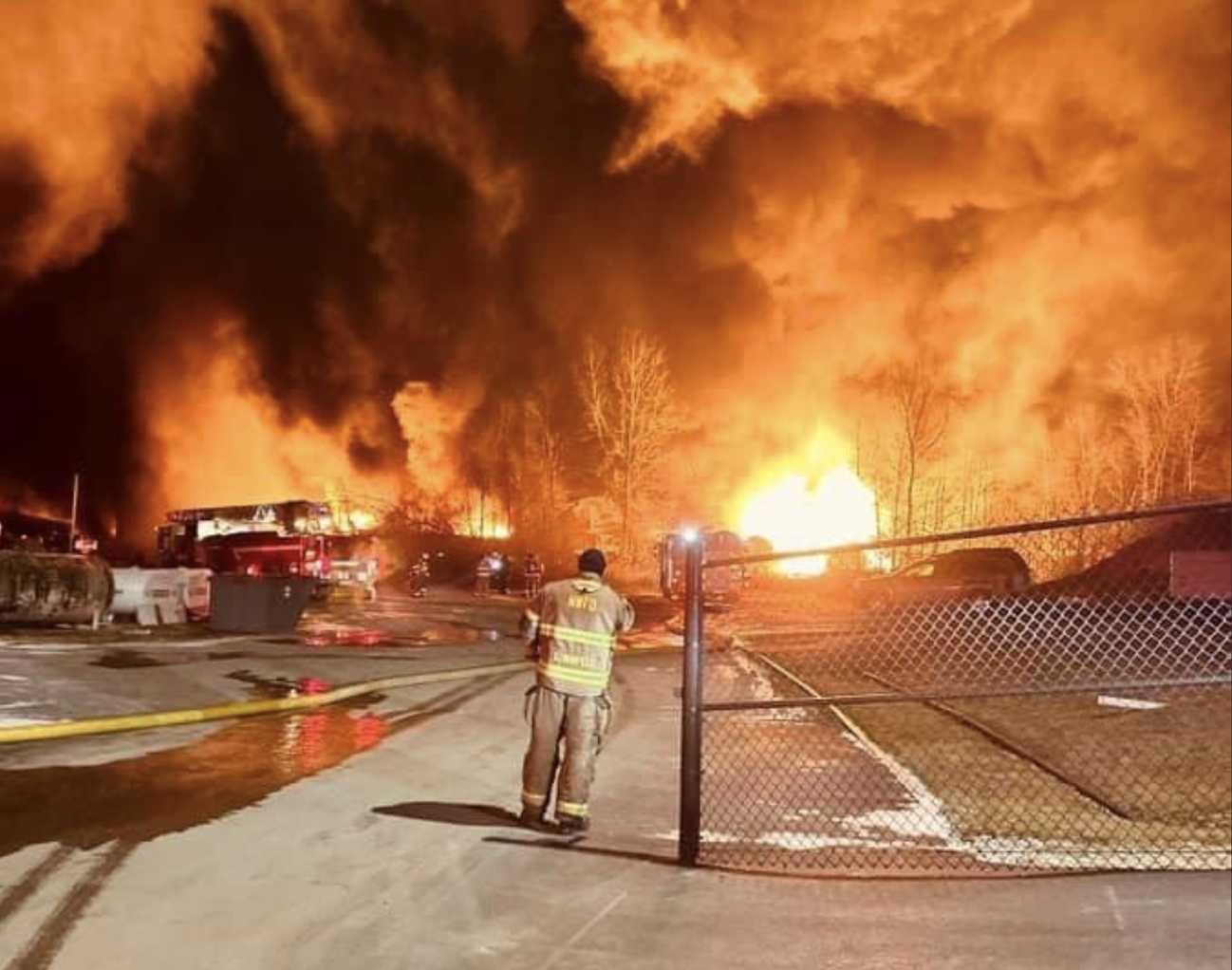 Fish and pets are dying in the Ohio town where a massive train derailment happened on February 3. The story has finally started to make headlines after residents say that it was suppressed for days.
Security footage shows that the train had been on fire for at least 20 miles before it went off the rails. The rail company, Norfolk Southern Railway, said that it conducted a "controlled breach of several rail cars." Meaning they burned them in order to keep them from exploding. The images of the burn are apocalyptic.
Residents of the town of East Palestine, Ohio were evacuated but have now been allowed back. They say that they have discovered some of their pets are dead and so are the fish in the nearby river which flows directly into the Mississippi River.
The chemicals that were burned into the environment include vinyl chloride, ethylene glycol monobutyl ether, isobutylene, butyl acrylate and many more. The EPA issued a letter to the rail company telling them that they should be prepared to pay for this damage and be held liable. There are already at least four class action lawsuits in the works for this with surely more to come.
Two more train derailments were reported on Monday in Texas and South Carolina.