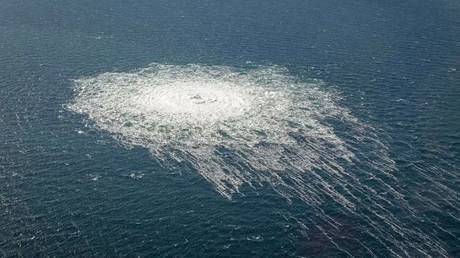 Who sabotaged the Nord Stream gas pipelines? This sounds like the plot of an international espionage spy novel but it is our reality.
On Tuesday, gas began leaking from these pipelines that run from Russia to Germany. Swedish officials witnessed explosions and then Danish Defence officials noticed dramatic drops in pressure consistent with sea water filling the pipes. The pipelines were turned off and have been since their completion. Germany has been doing its damndest to prove that they can go without that gas and the U.S. has been all but begging Germany not to turn it on. And now they can't because it was destroyed this week in what seems like a deliberate attack.
Russia has asked the U.S. to punish someone. E.U. commissioner Ursula von der Leyen said "any deliberate disruption of active European energy infrastructure is unacceptable and will lead to the strongest possible response."
But whodunit? A leader in Poland thanked the U.S. for this attack. A German newspaper reports that Germany was forewarned about a gas attack weeks ago by the U.S. CIA. Indeed, last February President Biden warned that the U.S. would never allow the Nord Stream pipelines to go online.
So did the U.S. do this?? If so, is the E.U. really prepared to punish them for it? What are the odds we get a satisfactory answer for this!?