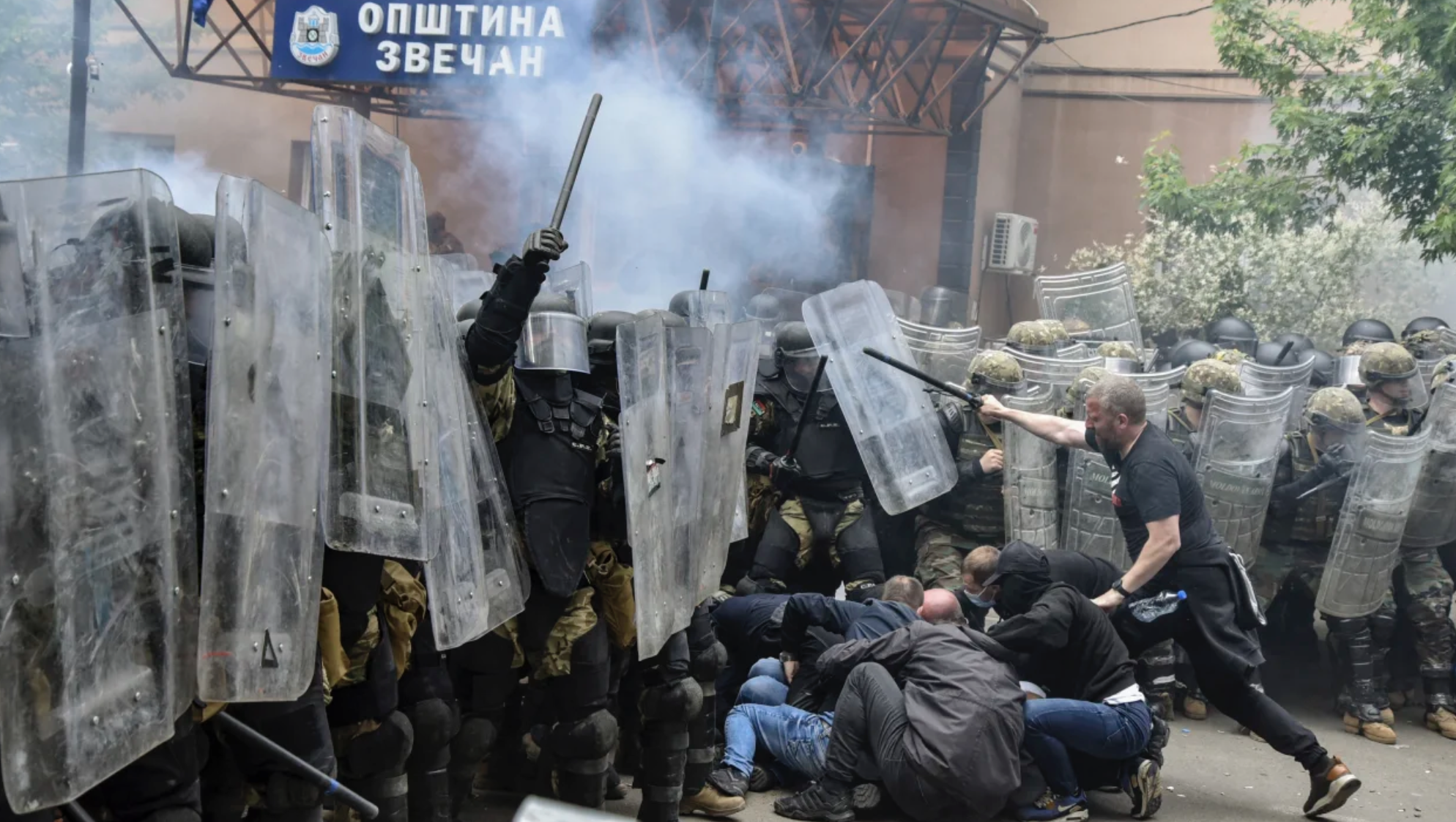 CNN says that Serbians attacked NATO peacekeepers. Or was it the other way around? 
NATO will send 700 more "peace keeping" troops to Kosovo after this week's clashes after what it called "unprovoked attacks against KFOR troops in northern Kosovo."
The violence happened with these troops trying to disperse a protest of ethnic Serbs who were protesting recent elections that had a paltry 4% turnout. At least 50 people were injured.
NATO says that Serbia must recognize the independence of Kosovo, which they do not. So should we all recognize the independence of the Donbas area in former Ukraine? No, that's different, apparently.
On Monday, Serbian tennis star Novak Djokovic wrote this on an autograph screen after his French Open win: "Kosovo is the heart of Serbia. Stop the violence."
Some were calling for him to be punished for this but officials say that he will not be punished because currently there are "no official Grand Slam rules on what players can or cannot say."
However, Kosovo Olympic authorities have asked the International Olympic Committee (IOC) to open disciplinary proceedings against him.