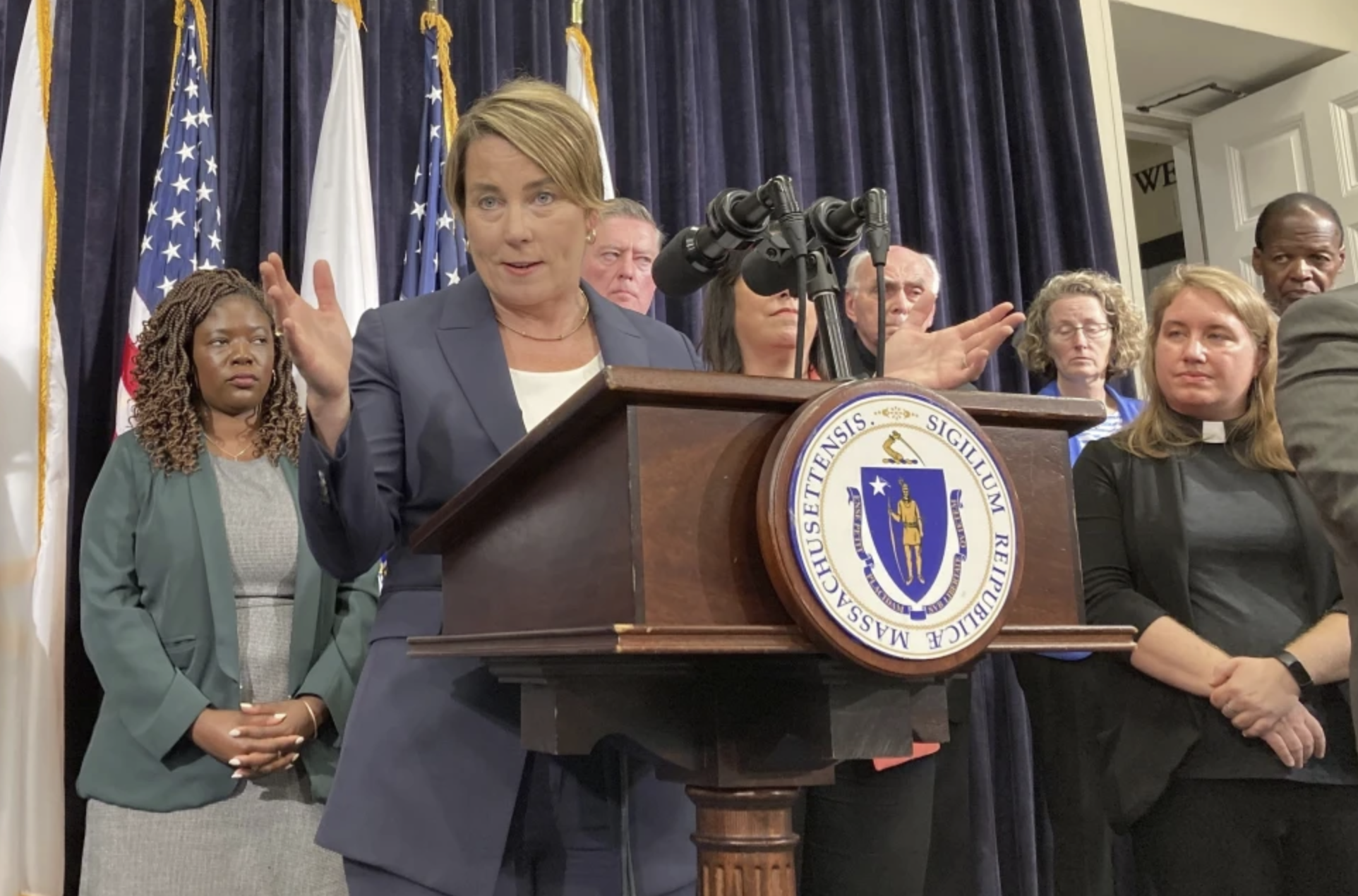 Massachusetts Governor Maura Healey (D) declared a state of emergency over illegal immigration into her state. Massachusetts is a sanctuary state.
Governor Healey described it thus:
"As of today, close to 5600  families with children are living in state-funded shelters, hotels, dorms and other emergency facilities across Massachusetts. That figure is 80% higher than it was just one year ago. It represents more than 20,000 people, growing every day."
Why? She says that is is due to a surge of new arrivals in our country.
The state of emergency allows the state to request federal funds and expedite work permits.
Massachusetts is one of several states that are faltering under the inflow of migrants. On Monday, New York City Mayor Eric Adams announced a plan for a tent complex along to house as many as 2,000 migrants.
These temporary solutions do not seem to address the cause of this migrant flow with no end in sight.