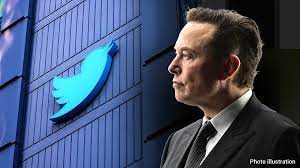 Elon Musk confirmed on Tuesday that Twitter Blue would cost $8. He hasn't even been there a week, but things are moving fast.
The way Musk explains it is that there has never been a fair way to distinguish who gets a blue check and who doesn't. This is true. He asserts that a paid system will reward content creators and give Twitter a needed revenue stream.
A lot of blue checks are having fits about this and declaring that they won't stand for it. Musk acknowledged this and asked users to keep complaining, but it will now cost $8 per month to do so. I'm guessing many still will because whine Tweeting is a hedonic pleasure. Plus, you can still do it for free without the blue check by your name.
Musk says that he stole the idea of charging for insults from Monty Python.