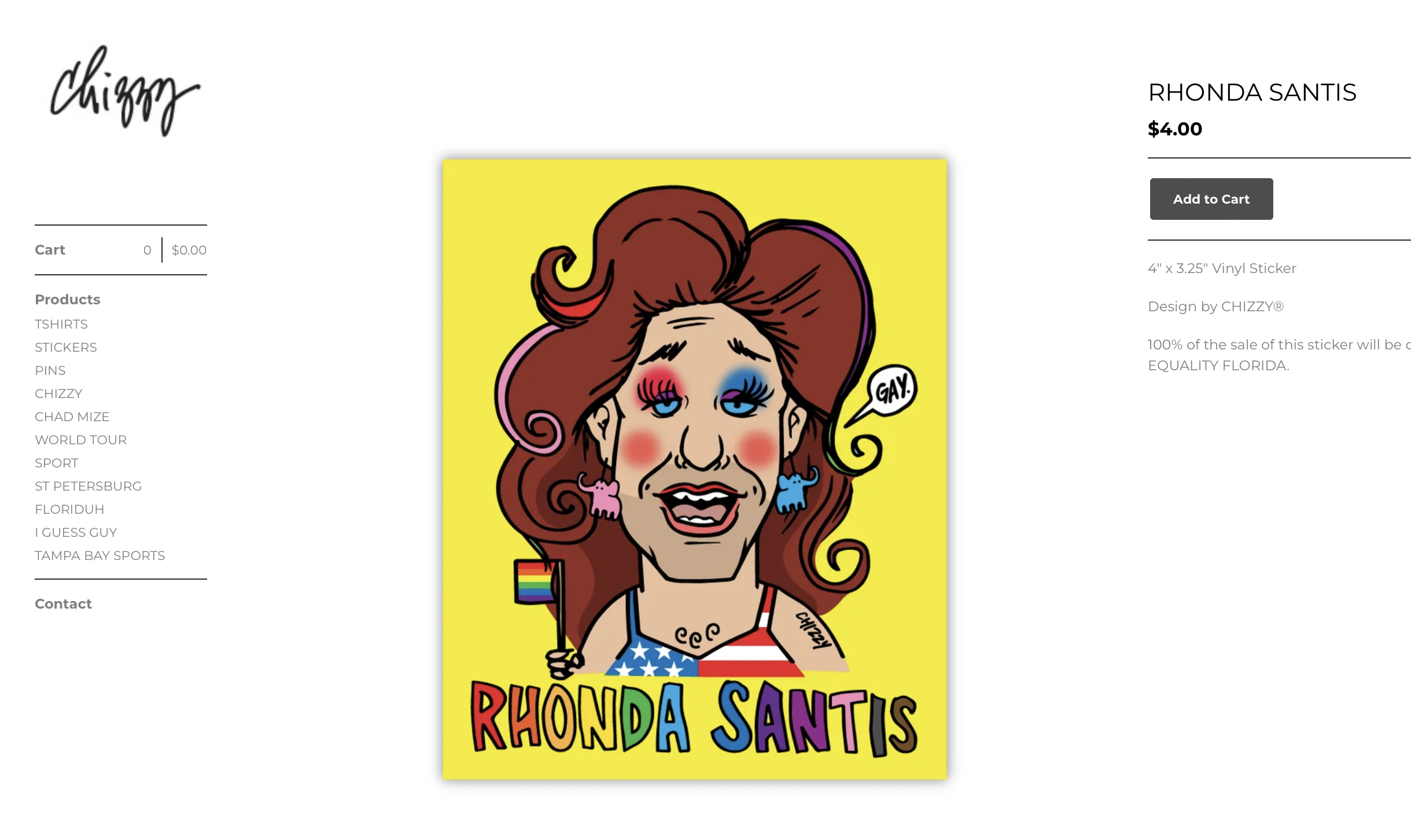 Meet Rhonda Santis.
Florida artist Chad Mize has some colorful stickers for Florida Governor Ron DeSantis, who recently expressed his support of child protective services investigating parents who bring kids to drag shows and strip clubs. Desantis says it's a form of child endangerment.
The stickers depict Ron DeSantis dressed in the drag persona "Rhonda Santis," waving a rainbow flag and saying "gay," a reference to the Parental Rights Education Bill, which opponents have dubbed "Don't Say Gay."
100% of proceeds from the stickers—which are selling like Rhonda Hotcakes—will go to advocacy organization Equality Florida, the state's largest LGBTQIA+ rights group.
Mize told Creative Loafing Tampa Bay that "Let's Go Rhonda" yard signs could be coming soon so when you see them, now you understand the meme.