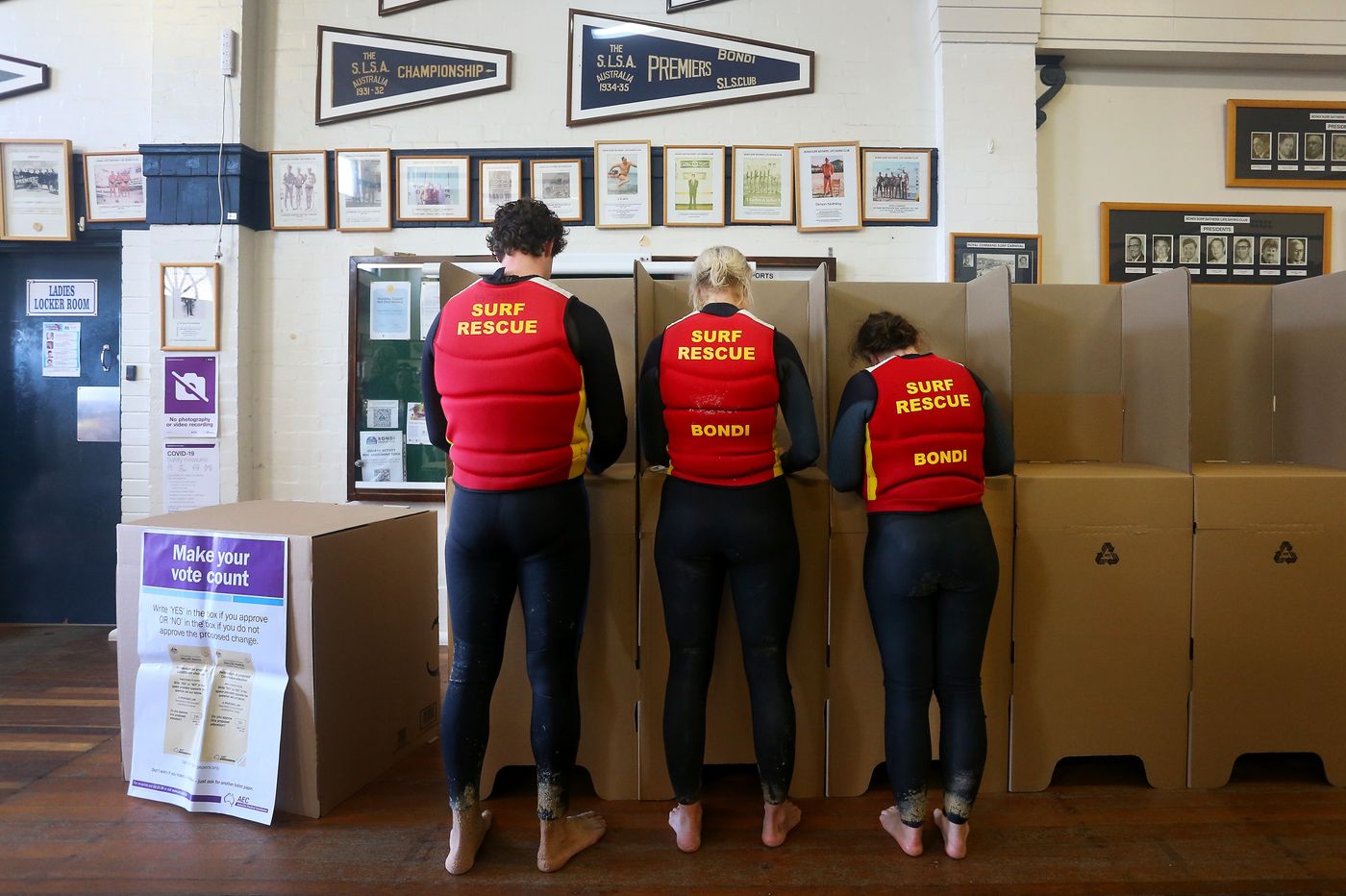 A major vote in Australia this weekend had voters choosing not to give separate governmental power and recognition to indigenous people.
The amendment would create a governmental advisory body called the Voice that would advise on policy on behalf of indigenous groups. Opponents say that it is equivalent to choosing one group of people, marking them with the "marginalized stamp" and giving them more power than other groups that may or may not also be marginalized.
"Doesn't matter whether you came from Bangladesh, Africa, Europe, or you're an aboriginal, we're all supposed to be equal," one Australian voter who voted against this told the Wall Street Journal.
This was a surprising result for some. The amendment had massive support from corporatations, sporting bodies, academics, celebrities and the media and yet Australia still voted no.
Cricket players were offered counseling if this amendment did not pass.
Elsewhere in the Pacific, New Zealand held elections this weekend. It was a major disappointment for the Labour Party, once the home of former Prime Minister Jacinda Ardern. Ex-businessman Christopher Luxon will be the next Prime Minister, showing that Australia too has shifted center-right after six years of Ardern's shenanigans.
What shenanigans you ask? After denying the people of New Zealand their civil liberties if they did not want the Covid vaccine, it came out that Ardern and her colleagues were exempted from the Covid vaccine. Don't worry though, she has a new job tackling misinformation globally.