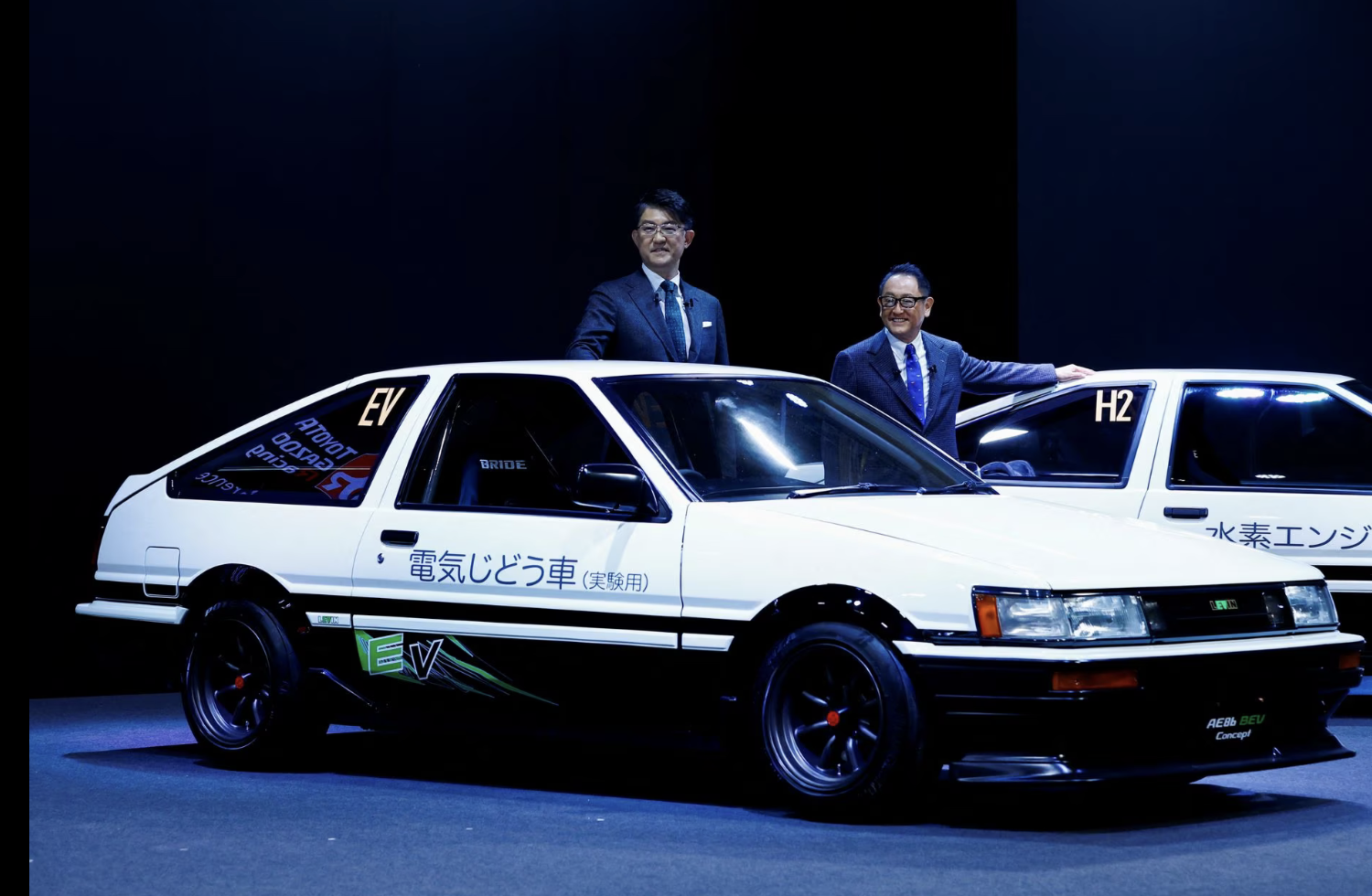 Toyota is taking it back with new cars designed to look like old cars. The carmaker unveiled two new AE86 models that look straight out of the 1980s but with modern insides.
In fact, these are 1980s cars that were retrofitted, one as an EV and the other as a hydrogen-engine model. In Japan, only one out of every 20 cars on the road is new, making a transition to cleaner cars a challenge. That is why Toyota wants to explore retrofitting cars on the road into cleaner cars, rather than selling brand new clean energy cars.
You gotta admit, that is a fun idea!