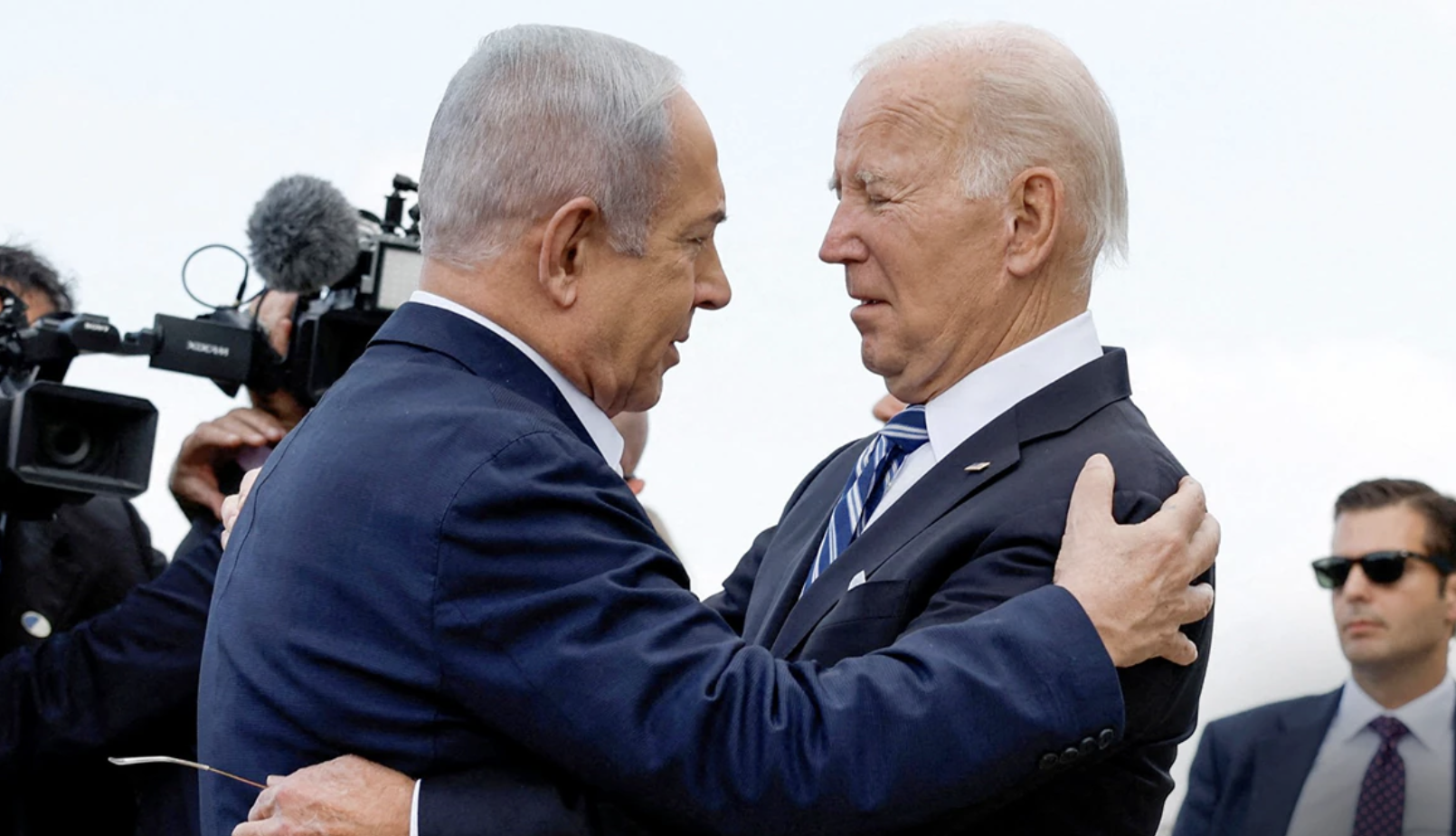 On Wednesday, hundreds of people entered a congressional office demanding a ceasefire between Israel and Gaza. At least 100 people were arrested.
The demonstrations were organized by two Jewish groups, Jewish Voice for Peace and IfNotNow. They chanted "Cease Fire Now."
This happened during President Biden's visit to Israel where he gave a green light to Israel to launch a ground invasion of Gaza. He compared the October 7 attacks on Tel Aviv to "fifteen 9/11s."
President Biden is scheduled to address the nation about U.S. support for Israel and Ukraine on Thursday evening.
The U.S. on Wednesday voted against a UN Security Council resolution that would have called for "humanitarian pauses" to allow the delivery of aid to Gaza. Like the vote for peace on Tuesday, they said that the resolution does not condemn Hamas enough. Russia abstained from the vote because the resolution did not call for a ceasefire.
What about the West Bank, a separate Palestinian settlement that is not run by Hamas and did not instigate the October 7 attacks? Israel is firing on the West Bank too just in case they get any thoughts of copycat attacks on Israel. An IDF spokesperson told Sky News that Israel will no longer be restrained. Young people who threw stones at Israeli soldiers were shot on camera and the spokesperson said that stones are considered weapons and that Palestinian leaders need to "control where their young are."