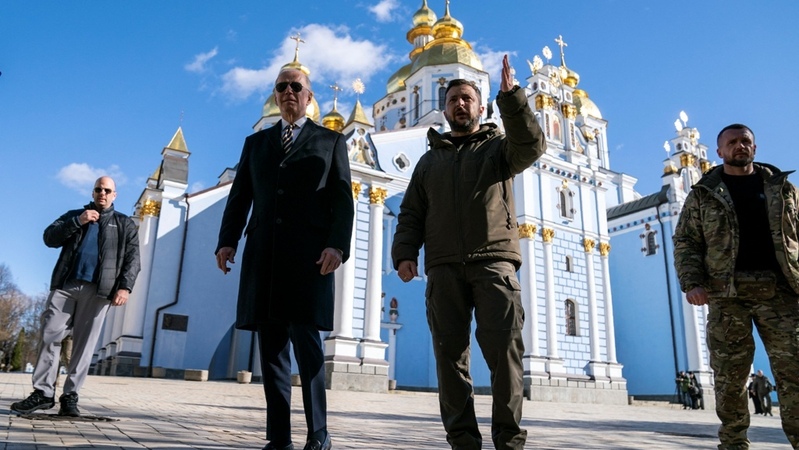 The Biden Administration will make up for a $200 million accounting error in Ukraine funds by sending that amount of aid now. The Pentagon said that it had overvalued the weapons but they've caught the error and will now make up for it with an additional $6.2 million in military aid.
The Pentagon also released a tally of aid to Ukraine on Monday. It says "The United States has committed more than $43.7 billion in security assistance to Ukraine since the beginning of the Biden Administration, including more than $43 billion since the beginning of Russia's unprovoked and brutal invasion on February 24, 2022."
It is followed by a three-page list of weaponry that the U.S. has already sent. On Monday, Russian Defense Minister Sergey Shoigu questioned the quality of those weapons.
"In real conditions, our weapons show their reliability and effectiveness," the minister said."At the same time, the widely advertised Western equipment turned out to be far from flawless in reality."
In Ukraine, President Zelensky visited several military units on the Donetsk front including the notorious Azov founder and neo-Nazi Andrey Biletsky. After that, he posted a video on his Telegram channel telling Ukrainians to stop going to bars and clubs because it is bad optics for a country at war.