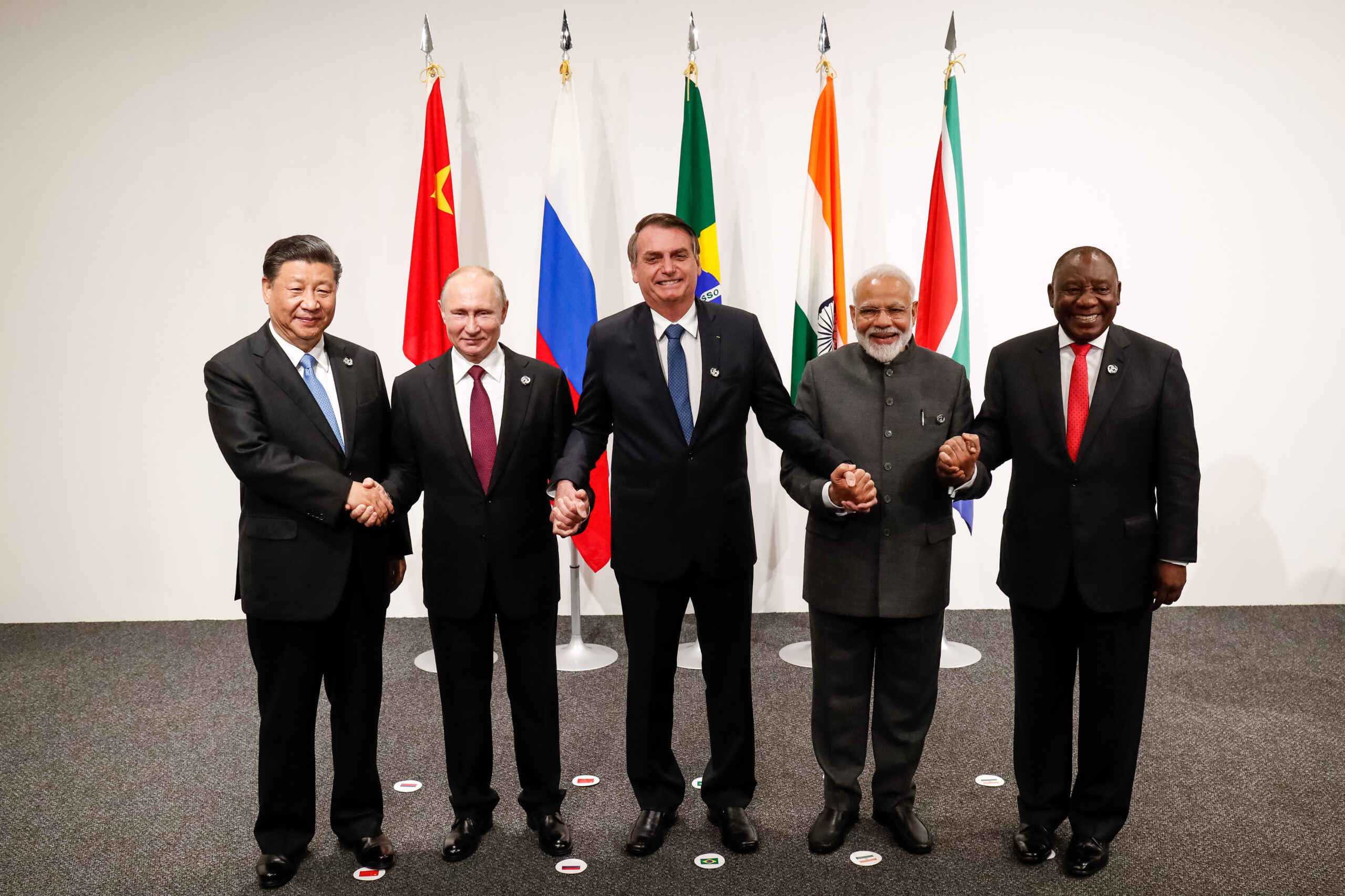 The BRICS nations will hold an emergency meeting today in order to address the war in Gaza. Russian president Vladimir Putin sat out the BRICS meeting in August but he will attend this one via video conference.
New BRICS members from Saudi Arabia, Argentina, Egypt, Ethiopia, Iran, and the United Arab Emirates were also invited to join even though Argentina's new incoming president Javier Milei says Argentina may not join BRICS after all.
China is a founding member of BRICS and may play a large role in negotiating peace. Saudi Arabia's Foreign Minister recently said that "the first stop [to negotiate peace] will be China."
Not the U.S.? Lol.
The United States is busy playing down Israel's reaction. White House National Security Spokesperson John Kirby said this about the Israeli response: "Yes, there are too many civilian casualties in Gaza, yes the numbers are too high, yes too many families are grieving, and yes we continue to urge the Israelis to be as careful and cautious as possible. That's not gonna stop." Bygones, right? But, he continued "this word genocide is getting thrown around in a pretty inappropriate way by lots of different folks."
Except Israeli officials are making it hard to ignore their intention. This weekend Major General Giora Eiland, former head of the National Security Council, acknowledged that the world is warning of a humanitarian catastrophe in Gaza but says that Israel "must not shy away from it." He rejects that anyone in Gaza is innocent.
""Who are the 'poor' women of Gaza? They are all the mothers, sisters or wives of Hamas murderers," he said.
"And no, this is not about cruelty for cruelty's sake," he wrote, "since we don't support the suffering of the other side as an end but as a means."
When human killing is a means to an end, we're all in trouble.