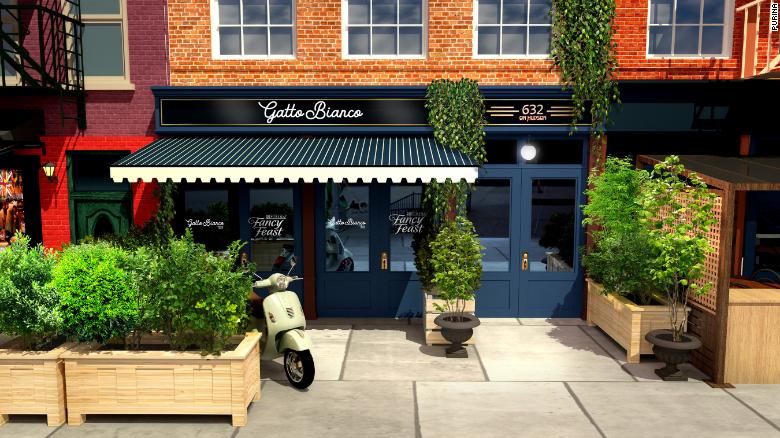 Fancy Feast is taking advertising to a whole new level.
The popular wet cat food brand will soon launch Gatto Bianco, a pop-up Italian eatery in New York City. For people. With food inspired by cat food. Just what you always wanted.
"Food has the power to connect us to others in meaningful ways and take us to places we have never been," said in-house chef Amanda Hassner. "The same is true for our cats. The dishes at Gatto Bianco are prepared in ways that help cat owners understand how their cats experience food—from flavor, to texture, to form—in a way that only Fancy Feast can."
The pop-up is only open August 11 and 12, with a limit of 16 people (no cats). Those who don't make it can download the recipes (if they want).
This is a big marketing scheme to advertise the company's new "Medleys" line of cat food. Sure, only 16 people get the…um…privilege(?) of eating at the restaurant, but we're talking about it, aren't we?