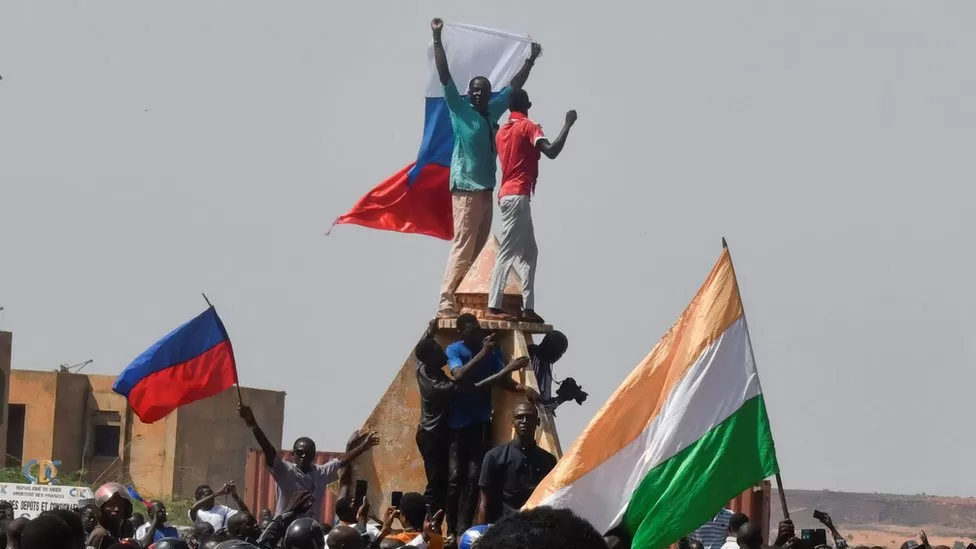 Italy and France are evacuating its citizens from Niger following a coup last week. This situation is hot and getting hotter.
Niger's military authorities have now banned exports of uranium and gold to France. Protestors say that they no longer need the west to control their resources in exchange for "safety."
Ecowas, the Western-aligned African block, says that it will intervene militarily if necessary. Ecowas has money and support from France and the U.S.
In response, Mali, Burkina Faso and Guinea jointly declared support for Niger and said that they will intervene militarily if this happens. Captain Ibrahim Traore, President of Burkina Faso has also banned uranium exports to France and the U.S.
This has set the stage for a new proxy war in Africa centered around crucial resources. We've seen this before in Syria and Libya but the support for Niger is different and more powerful.