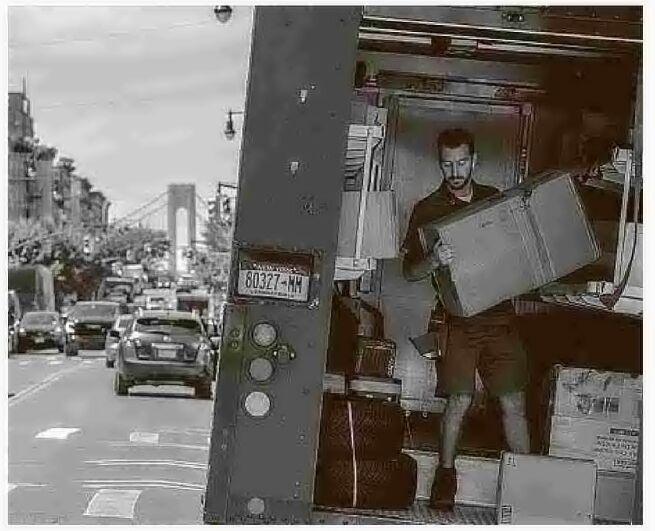 Brutal heat waves are now our reality. Delivery drivers are paying a hefty price.
Though heat waves don't pick just one company to fry, UPS is the largest package delivery service in the world and one of the biggest employers in the U.S., so that is where a lot of attention is focused. Especially now, as the Teamsters prepare for contract negotiations next year. (The union represents 350,000 UPS workers across the country.)
UPS delivery trucks are not air-conditioned. In the back where the packages live and drivers have to sort, organize, and lift, temps, are reportedly reaching up to 150 degrees. This is not at all good for the human body.
"With the temperatures and the record heat waves, it's getting to the point where we are getting an alarming amount of heat-related injuries," said Dave Reeves, president of a Texas local of the International Brotherhood of Teamsters.
UPS says "the health and safety of our employees is our highest priority," and they are offering things like water and ice. The company also says it plans to fast-track the installation of fans in vehicles because THERE ARE NOT ALREADY FANS IN MANY OF THEIR VEHICLES.