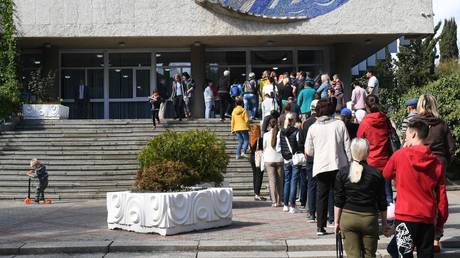 The referendum election in the Donbass region of Ukraine has concluded and voters overwhelmingly elected to join Russia. Officials in that region say that 99% of voters in Donetsk and Lugansk voted for this, 93% in Zaporizhzhya and 87% in Kherson.
Western leaders are saying: No, you didn't. You did not vote for this. You're Ukraine, and we do not recognize this election.
Except they did. And Russia doesn't seem to care who recognizes what, if these regions voted, Russia will consider this matter settled and protect those regions to its fullest extent.
U.S. Secretary of State Antony Blinken says that the U.S. is prepared with more sanctions if Russia enforces this. Canadian Prime Minister Justin Trudeau launched this condemnation statement. But those words won't change the way of life in these regions. The election will and it's high-stakes. Now Russia's mobilized troops will be put to work enforcing this region.
These four regions were declared independent by Moscow shortly after this conflict began last Spring. It could have ended that way if Ukraine had agreed to peace agreements. Now is also a good time for peace agreements, don't you think?