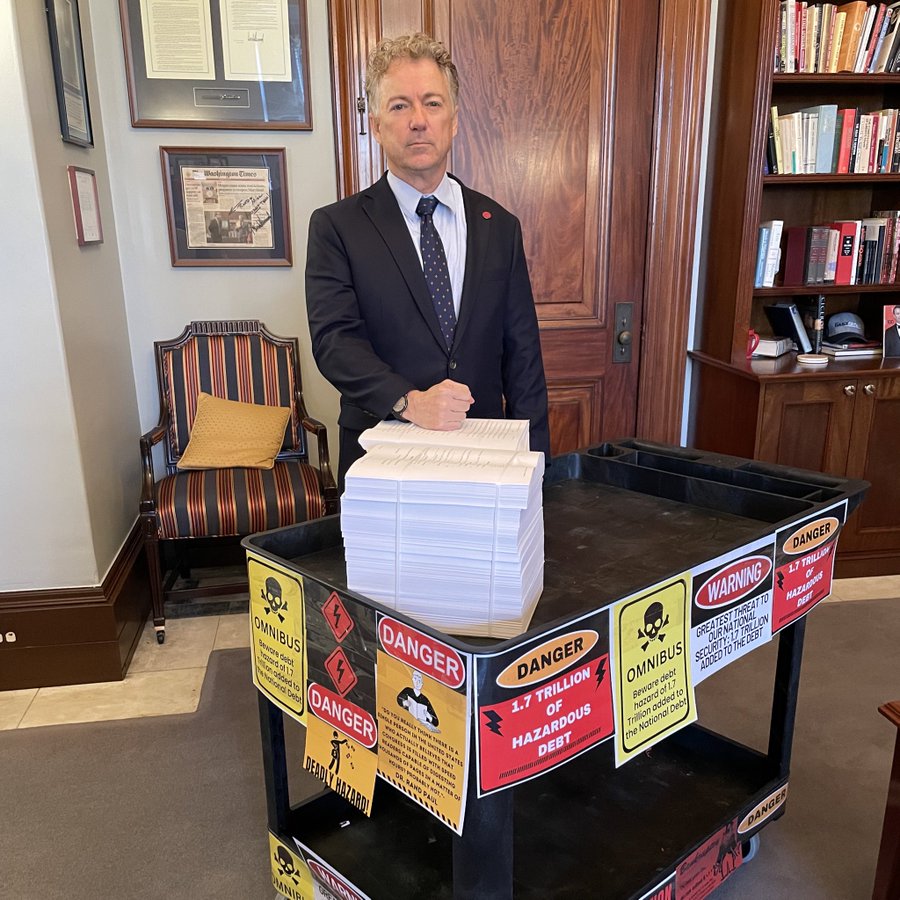 Congress released a 4,155-page budget worth $1.7 trillion. It was released in the early morning hours of Tuesday and will be held for a vote this week. Clearly, no one has read it all the way through.
It includes an additional $45 billion in aid to Ukraine but this is separate from the $1.85 billion that President Biden announced on Wednesday for Ukraine after President Zelenksy's visit.
The spending bill includes many other oddities such as a new Ukraine Independence Park in Washington, D.C., $200 million for "Gender Equity" in Pakistan, border security in middle eastern countries, an LGBT museum in New York, $65 million for salmon population research and $575 million for "family planning" in "areas where population growth threatens biodiversity."
It also includes $335 million to "prepare for or respond to an influenza pandemic." That budgets for musical supplies, vaccines, antivirals "and other surveillance tools." Surveillance tools?