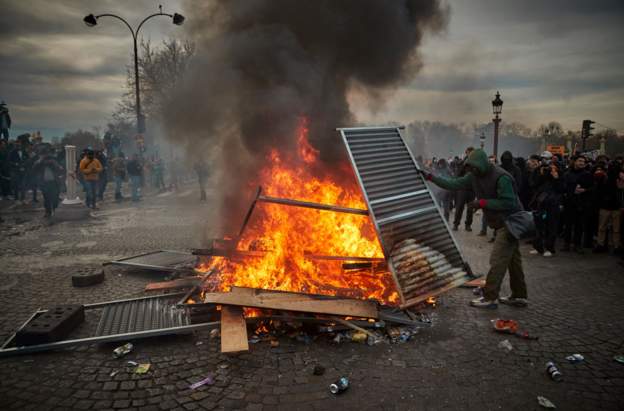 French President Emmanuel Macron invoked special constitutional powers to raise the retirement age from 62 to 64 years old. This is what workers have been protesting for weeks.
The President bypassed Parliament to get this done just hours before a vote was to take place. Some say that Parliament was about to vote it down and Macron wanted it badly enough to prevent that from happening.
According to the Wall Street Journal, "long and cushy retirements are weighing on national finances while Mr. Macron wants to boost military spending amid the war in Ukraine."
This move stoked protestors who swarmed near the National Assembly, clashed with police and set scaffolding on fire.