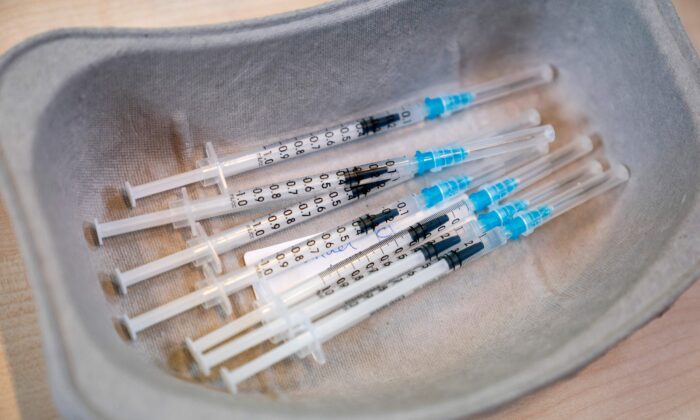 President Biden says that he will ask Congress to approve funds to make a new Covid vaccine.
"I signed off this morning on a proposal we have to present to the Congress a request for additional funding for a new vaccine that is necessary, that works," said the President while vacationing in the Lake Tahoe area.
The current Covid booster on the market was made to target the BA4 and BA5 variants which are not in circulation. Pfizer said that they "thought" it could also target the XBB.1.5 variant but they did not test it for that.
Amid a slight rise in Covid cases, the CDC is warning about a new variant called BA.2.86. They say that it could "be more capable of causing infection in people who have previously had COVID-19 or who have received COVID-19 vaccines."
Wait wait, getting vaccinated makes you MORE likely to get BA.2.86? Why did we do that then?
The CDC does NOT say that it is more dangerous than previous Covid strains and they do say that antibody treatments could be effective. So is there a need for a new vaccine? And will this one get better vetting and approval than the last? And most importantly, will the U.S. again lease patents for this new one and collect money from drug makers after they sell it like they did the last one?
Oh and will we be able to ask those questions? An updated YouTube policy says that YouTube doesn't allow content that "contradicts local health authorities or the World Health Organization."  Does that mean we cannot question shoddy clinical trials like we did for the infant RSV injection or the postpartum depression pill?
Oh and how will this vaccine be treated on social media given that the government cannot currently censor user speech about it?
So many questions, right!?