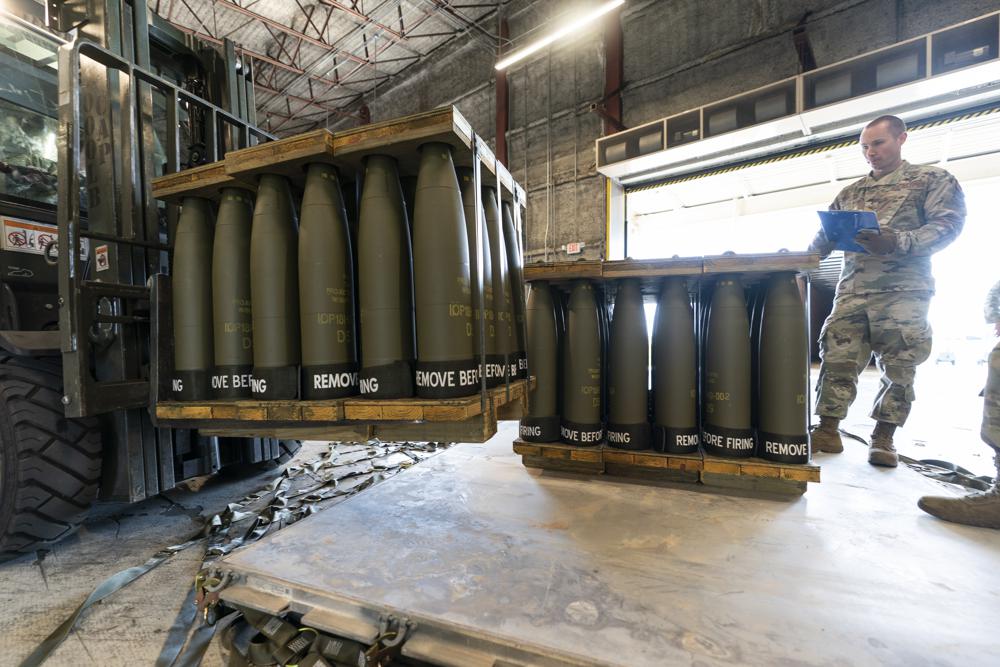 Ukraine was not careful with the stockpile of weapons from NATO countries. On Monday, Russia began bombing not-too-secret locations where those weapons were stored. Ukraine made it easy for Russia to identify and destroy those targets with precision strikes. Reports are that NATO is furious about this.
Things are not going great for the weapons they still have. The New York Times reports that the German-made howitzers are quite literally stuck in the mud.
Ukraine has been promising a major "spring offensive" against Russia but military experts say that they are neither equipped nor capable of this. According to Politico, Western leaders are begging for details but Ukraine has been keeping them in the dark.
A US defense official told Politico that Ukraine had been "stingy with information from the very beginning." U.S. spokesperson John Kirby said that Ukraine had no "obligation to notify us or tell us in advance." We'll just keep sending weapons and billions of dollars and hope it all works out I guess.
The anticipation of the counteroffensive has drowned out discussions of peace talks.