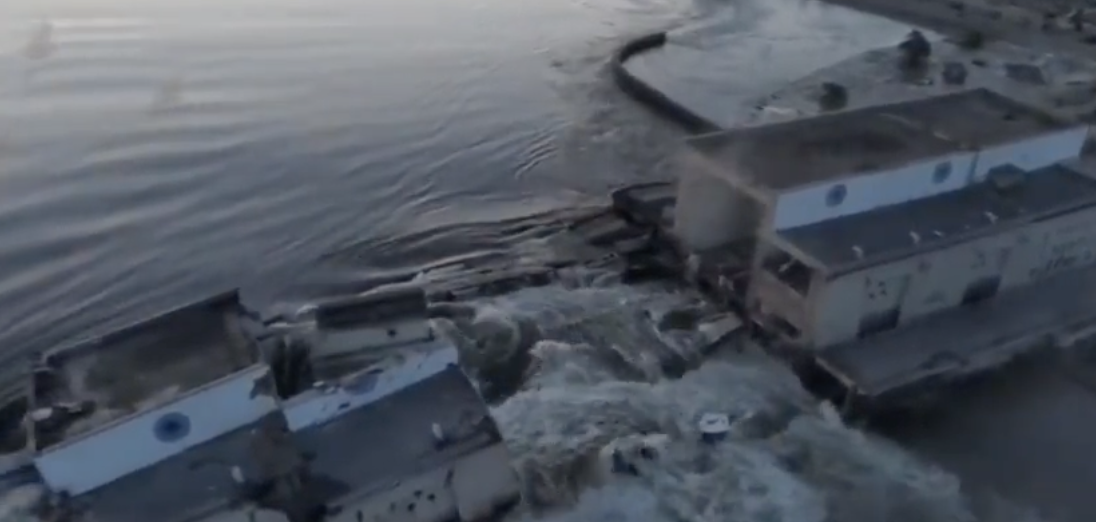 A major dam in the Kherson region was exploded on Tuesday. Footage of the flooding is shocking.
The mayor of Novaya Kakhovka, Vladimir Leontyev, says that the explosion was part of a strike that occurred at 2 a.m. local time. The regional governor says there hundreds of people trapped in the flooded city but can't search for survivors because Ukraine and NATO continue to shell the city.
Russia and Ukraine are both blaming one another for this damage. Russia is in control of this region and the people of Kherson voted to join Russia last year. In other words, this is a city in Russia.
Meanwhile, Indonesia has proposed a peace plan between Ukraine and Russia that involves a de-militarized zone and a ceasefire. Russia has said that it is willing to consider this plan but Ukraine is not.
The New York Times on Monday published a truly perplexing story about Nazi supporters in the Ukrainian army, as if this is a new problem. It's not.
"The decision by some Ukrainian soldiers to wear patches with Nazi icons threatens to reinforce Russian propaganda used to justify the invasion. It also could give the symbols mainstream life after the West's decades-long efforts to eliminate them," the Times writes.
Translation: "Yeah this ideology is a problem for our own comfort level. But otherwise not a problem."
Reminder: In the summer of 2022, Redacted was issued a YouTube community strike for discussing this non-new problem of Nazis in the Ukrainian army.