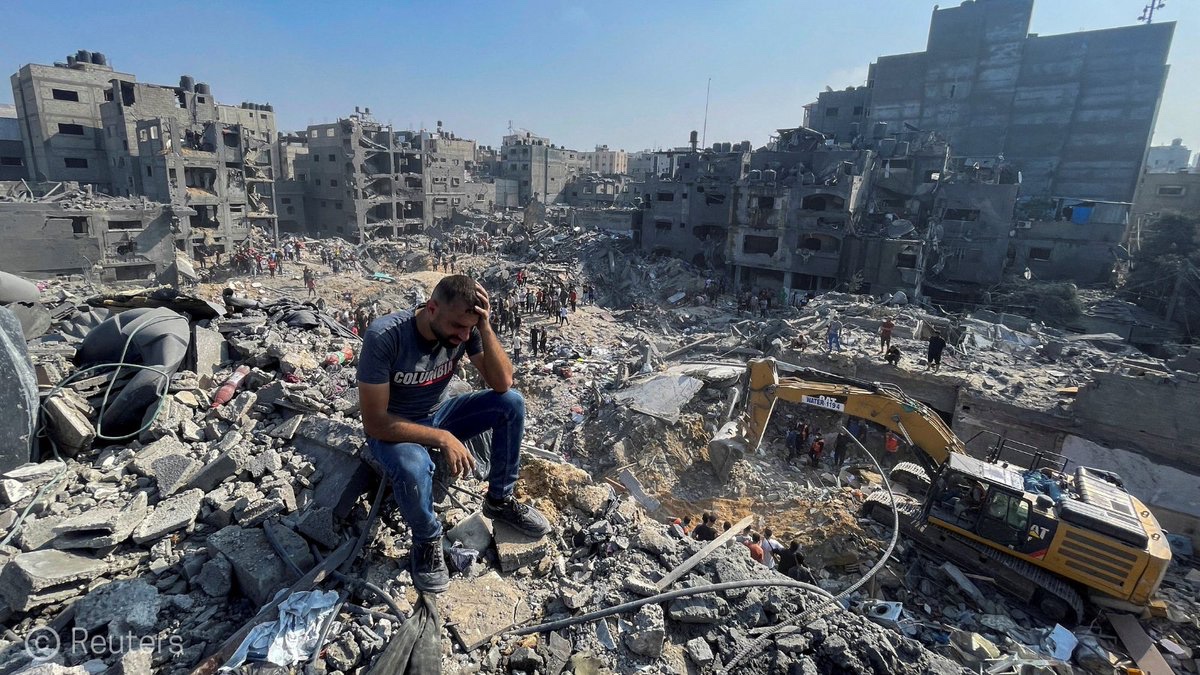 France has joined the international call for a ceasefire between Israel and the Palestinian Gaza Strip. Israeli Prime Minister Benjamin Netanyahu called this a "moral mistake" because his line continues to insist that a ceasefire would be giving in to Hamas.
The death toll in Gaza is reported to be over 11,000 people. Even U.S. Secretary of State Antony Blinken has said that is "far too many."
Israel is now saying that that all of Gaza is fair game because it is "the entire city is one big terror base." The President said thatthey found a copy of Hitler's book "Mein Kampf" in a "children's living room" in Gaza. A Palestinian user on Twitter called this as a joke weeks ago.
Propaganda is hard to sort through on both sides. This video is trending of a Palestinian pretending to be hospitalized.
Israel's National Security Minister Itamar Ben-Gvir said this regarding Gaza, 'What is needed here is an occupation, as every time our enemies lost territory, they lost the war. We should have full control, this will deter our enemies and let them know we have won'.
Israel further rejected the idea of any timeline for the bombing to stop because no one put a timeline on the U.S. after 9/11.
The U.S. response to 9/11 should be a cautionary tale, not a roadmap. Who in the year 2023 thinks that the endless wars on terror solved anything other than inspiring more terror??
The Prime Minister said that Israel could put down Hamas faster than the U.S. defeated ISIS or al-Qaeda. The U.S. did not defeat ISIS or al-Qaeda and also, this is a terrible competition. I want out.