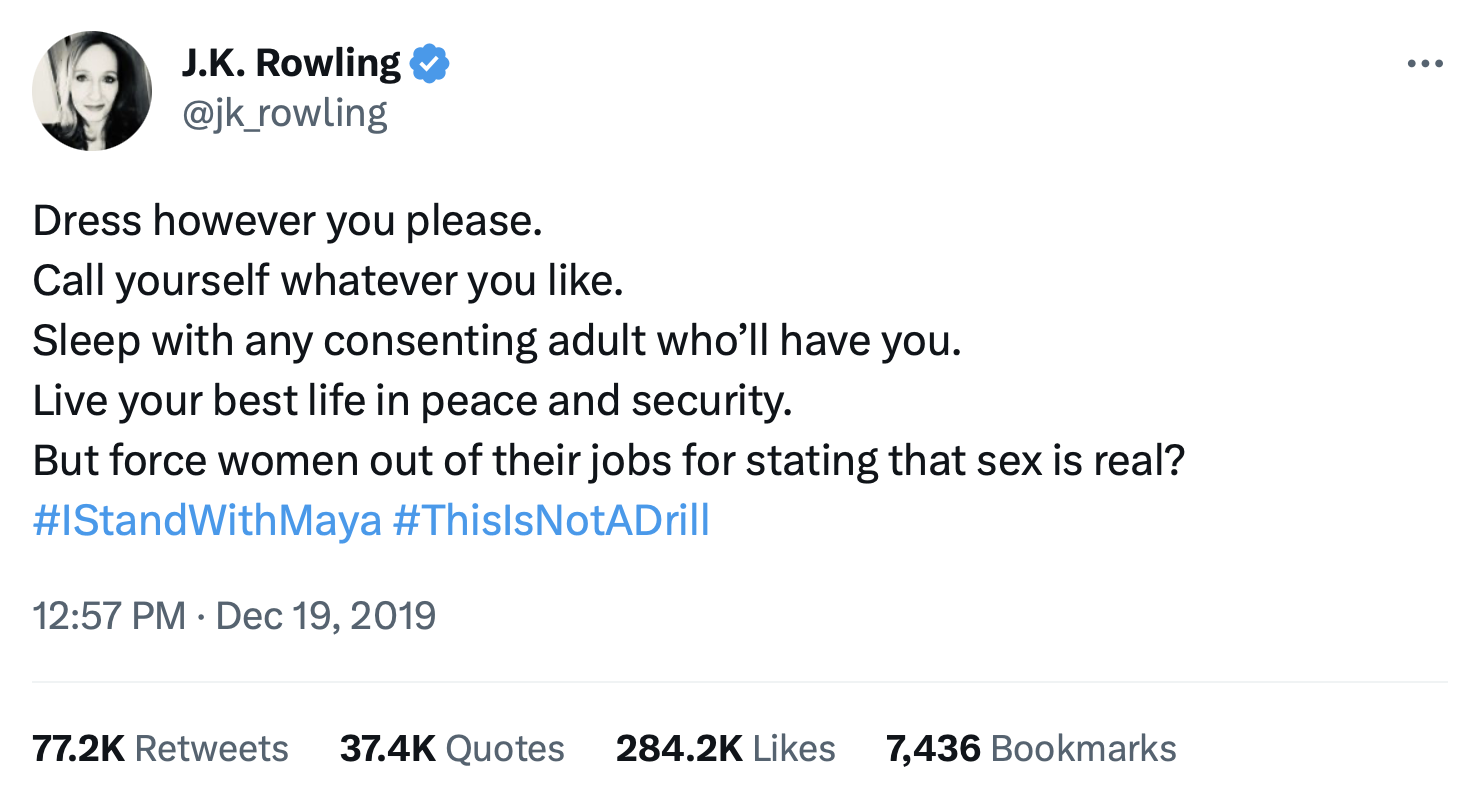 Maya Forstater has won over £100,000 in her case against the Center for Global Development (CGD). This is the case that J.K. Rowling spoke out about in her first foray into the gender critical space with this Tweet in support her Forstater.
Maya Forstater worked at a think-tank called CGD when she Tweeted about a debate based on Professor Kathleen Stock's assertions that sex is immutable. She was fired for this and when she sued, she originally lost her case. At trial, she was asked questions such as: How did you come upon your "novel" belief that sex in humans is immutable? On what basis did she think that male people could not be female? Could she name philosophers who agreed with her?
She appealed and won and on Friday was awarded this judgement ordering the CGD to pay Forstater £91,500 in compensation for loss of earnings and emotional damage, plus £14,900 in interest, adding up to a total of £106,400.
This is an important case as it sets a precedent that the belief in immutable sex is in fact a protected belief and maybe not as "novel" as it seems.