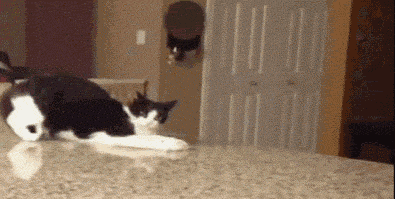 A new study shows that cats love people who hate them because the humans' "reluctance to stroke and fuss" over the cats give the cats "the control and independence it needs." Conversely, the more likely you are to identify as a "cat person," the less likely cats are to like you!
This comes from animal behavior scientists at two universities in England. Researchers found that cats don't like to be touched at the base of their tail and their stomachs but people who say that they are "cat people" always touch them there! So stop it!
They also found that cat owners typically do not give cats enough independence and that makes the animal feel "uncomfortable and increasing animosity."
I am allergic to cats so I avoid them when I'm in a cat house. This research explains why they come after me! They like the humans that play hard to get!