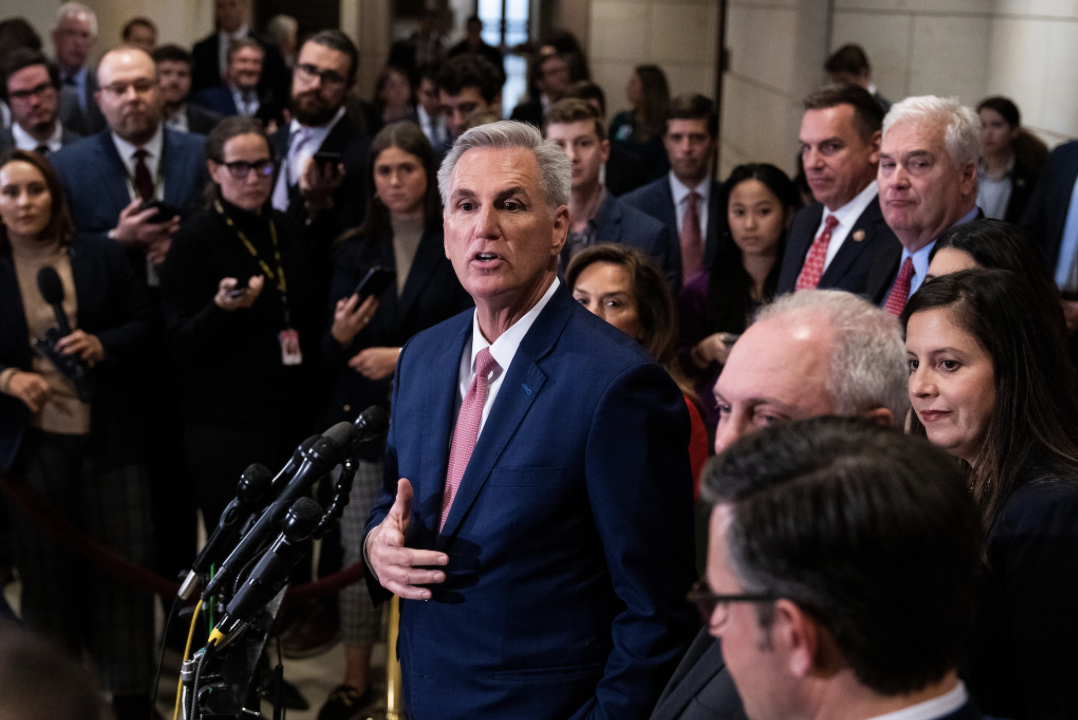 House Speaker Kevin McCarthy will go down in history as the first House Speaker voted out of the role before his term was up. Now some Republicans say that they will nominate former President Donald Trump into that role.
Apparently that can be done because one does not have to be a current sitting member of the House to be the speaker even though every previous speaker has been. It would be a strange move but ousting the speaker in the first place was extraordinary so we're in unchartered waters.
Texas Rep. Troy Nehls said this in a statement on his website: "President Trump, the greatest President of my lifetime, has a proven record of putting America First and will make the House great again."
That statement has since been removed for unknown reasons but Florida Representative Greg Steube echoed the sentiment on X. According to Fox News host Sean Hannity, former President Trump says he "might be open" to taking the job, "at least in the short term."
But why was McCarthy ousted in the first place? Short story: Republicans were disgusted that he allowed the debt ceiling to be raised without spending cuts and Democrats piled on because chaos in the Republican party works in their favor. Florida Representative Matt Gaetz said that he wants leadership that will put single-issue bills on the floor without funding for Ukraine sneakily shoved in, more time for leaders to read the bills, and some spending cuts already! Watch his impassioned speech about it here.