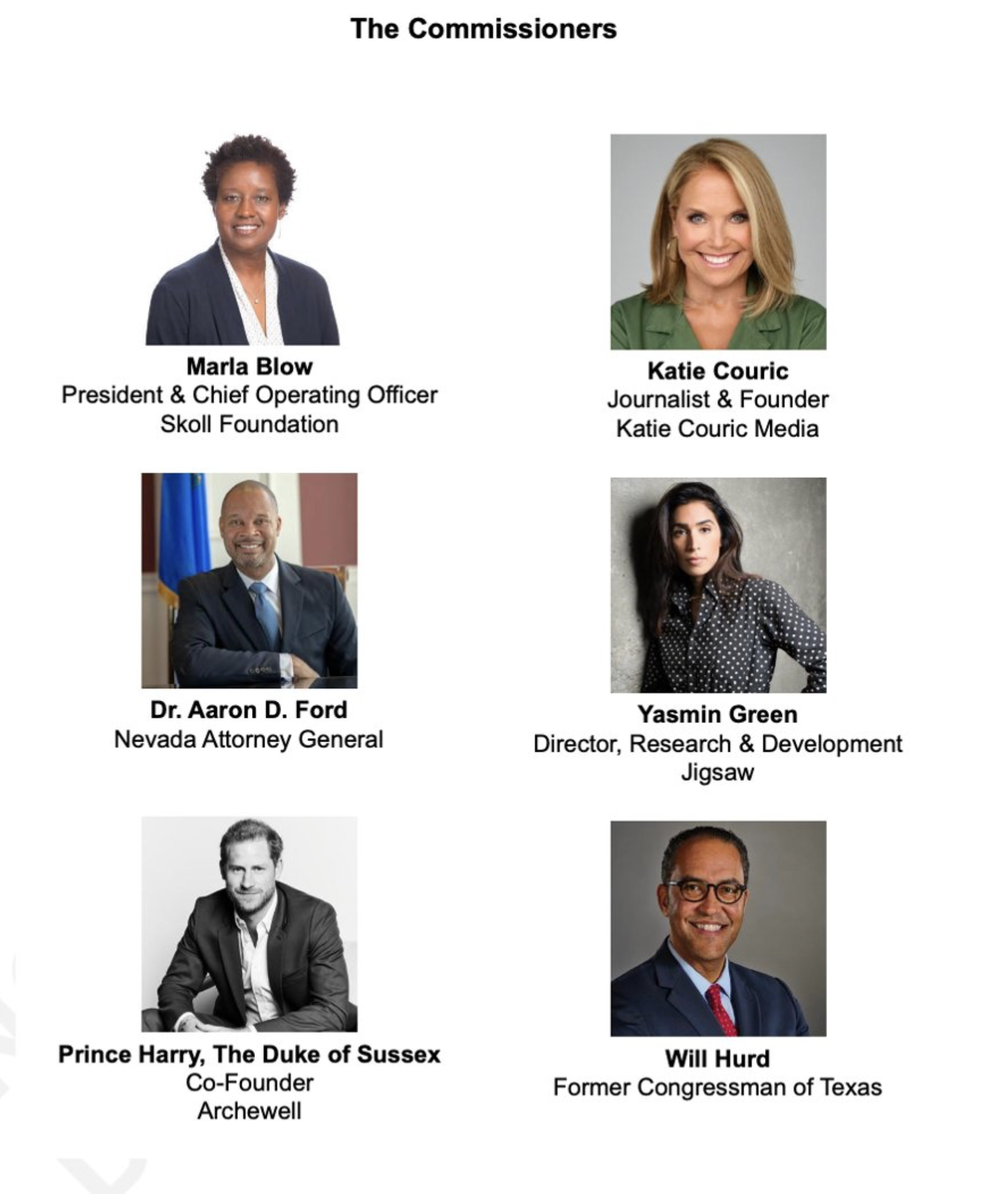 These are the people that the Aspen Institute hired to speak to social media companies about censorship, according to a new round of Twitter Files from journalist Matt Taibbi. It nice of them to include Prince Harry who cannot censor himself in airing family dirt but is happy to endorse censoring others. Cheeky!
A "Commission on Information Disorder" report from the Aspen Institute concluded that "the state should have total access to data to make searching speech easier, speech offenders should be put in a 'holding area,' and government should probably restrict disinformation, 'even if it means losing some freedom.'"
This report is one of many examples given of how closely Twitter worked with government agencies and non-government agencies that receive taxpayer funds to censor accounts, speech and individual users. One user was flagged for nothing other thanbeing "anti-Ukrainian narratives." Thousands of users were flagged for speaking out the 2020 election. A state-funded Virality Project also requested Twitter to remove content that "might promote vaccine hesitancy" even if they were sharing "stories of true vaccine side effects."
The media also made censorship demands of Twitter. In one email, the Financial Times asks Twitter whether or not they will ban 12 accounts including women's health expert Christiane Northrup and lawyer Robert F Kennedy who has been critical of Covid vaccine policies.
In these emails, Twitter is working out how to present this outside influence and how to create policy about it. Like, "How do we say who helps us and what are the boundaries?" They clearly had no moral compass other than their own biases.
In related news, Taibbi and other Twitter Files reporters were grilled by the Hearing on the Weaponization of the Federal Government on Thursday. It went about as you'd expect with Democrats attacking the journalists and expressing little to no concern about censorship.