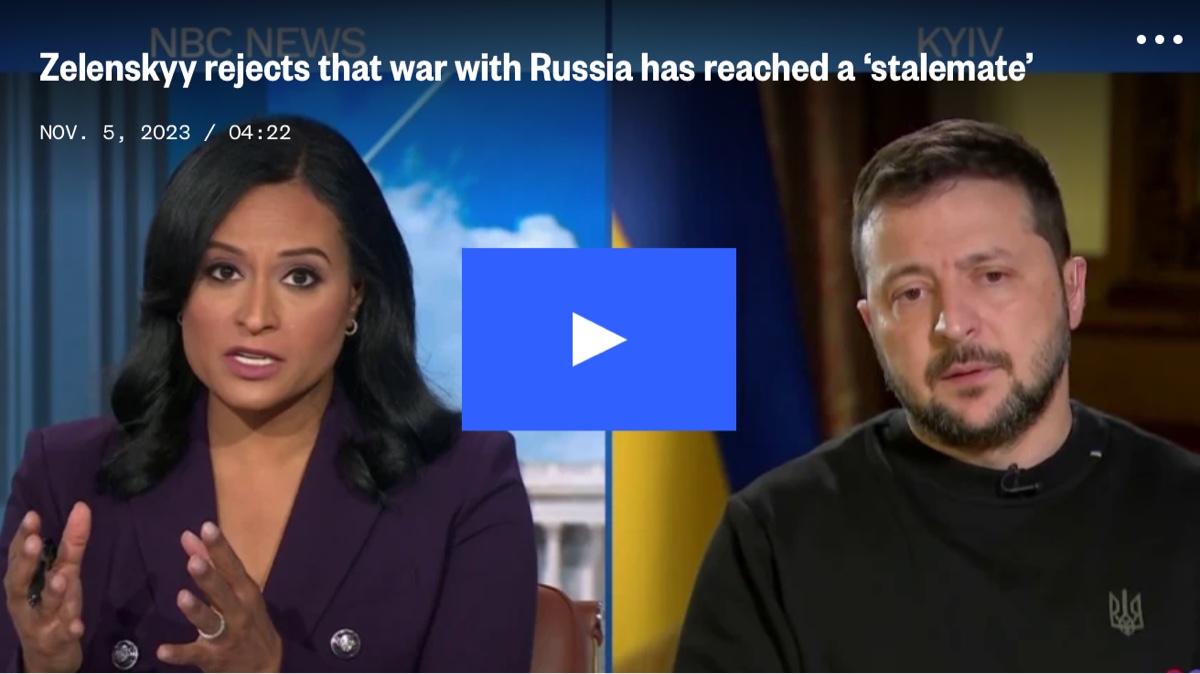 NBC News reports that U.S. and European officials have been "queitly" talking Ukraine into peace negotiations with Russia.
Ukrainian Zelensky rejected this on TV this weekend. On Meet The Press, he said he doesn't "think that this is a stalemate."
Ukraine had promised that the counteroffensive that began in June would put them in a better negotiation to negotiate? That plan didn't work out. They're in a far worse position to negotiate having gained no ground and lost at least 70,000 soldiers. Zelensky seems woefully unaware of this.
"They thought they would checkmate us, but this didn't happen," Zelenskyy said. He later added that his military is "coming up with different plans, with different operations in order to move forward faster and to strike Russian Federation unexpectedly."
Does that "different plan" involve taking hits to from at least 15 multiple-launch strikes? Russia says that it hit several Ukrainian military targets over the weekend and that at least 1,340 Ukrainian troops have died over the past week.
Zelensky didn't mention that. He did, however, invite President Trump to Ukraine to call him out on his promise that he could negotiate peace with Russia. Is there any doubt now that he is desperate for the media attention back?
Meanwhile, Russia says that they have successfully tested a ballistic missile that traveled several thousand kilometers away from its lauch from a nuclear-powered submarine.