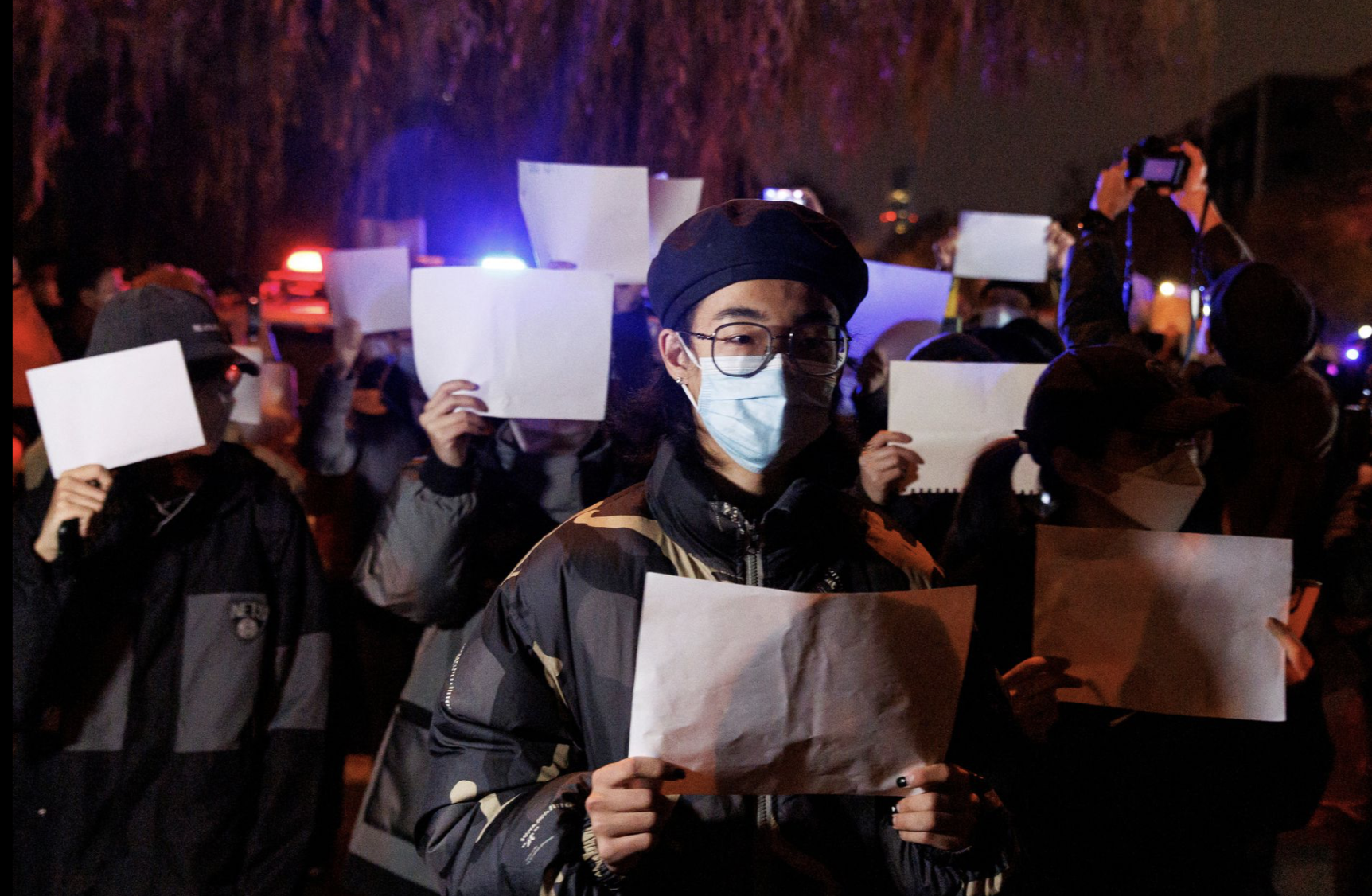 Major protests have been raging over the weekend in China by people who just have had enough with Covid lockdowns. And can anyone blame them?
Well, the Chinese government blames them. China does not abide this kind of thing, making it dangerous. Protesters have tried to protest peacefully by holding up white sheets of paper, illuminated by their phones.
Protests were inspired by a building fire that killed at least 10 people in a city where residents had been locked down for over 100 days.
A few weeks ago, China announced an easing of its Covid restrictions. The Hong Kong stock exchange jumped out of its skin with excitement. But sources tell Redacted that those "easings" never happened and instead, more stringent restrictions were put in place. In some cases, residents are prevented from visiting their doctor for non-Covid related issues.
The Financial Times calls this the most significant threat against the government since the 1989 Tiananmen Square protests. Protestors are calling for the resignation of President Xi Jinping, who has just begun his third term.
Will this help the government relax its zero-Covid policy, which is clearly harming Chinese people and the Chinese economy?