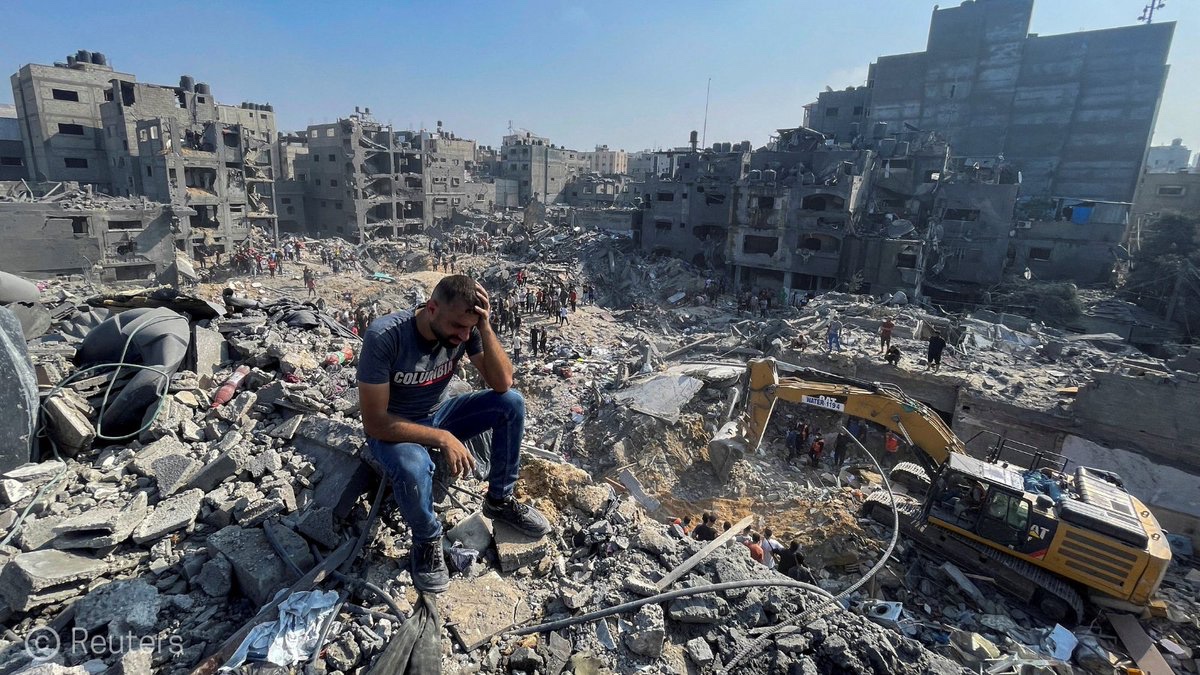 President Biden has called for a "pause" on Israel's strikes on Palestinian territories. It's not a full on ceasefire but it is something.
When asked about demanding a ceasefire, the President kind of sort of agreed. "I think we need a pause," he said. "A pause means give time to get the prisoners out."
Israel did not get that message. Overnight Israeli forces reportedly struck the Jabalia refugee camp, claiming it was targeting a high-ranking Hamas commander there. Palestinian authorities say that almost 200 people died in that strike. The United Nations on Wednesday said that this "could amount to war crimes."
Israel says that at least 16 Israeli soldiers have been killed since the ground invasion began.
The Wall Street Journal reports that Palestinians in the West Bank have also been under attack from Israeli settlers, although this is not the same coordinated response from the Israeli government. Even President Biden "flagged" this last week by saying ""They're attacking Palestinians in places they're entitled to be. It has to stop now."
Saudi Arabia has reportedly "approved the deployment of U.S. air defense systems within its borders to safeguard Israel against external threats." The Saudi King Salman and his son, Crown Prince Mohammed bin Salman, have also "launched a fundraising campaign for aid to Gaza through the king's humanitarian aid center," according to the Wall Street Journal.
The United States does seem to be working diplomatically with Saudi Arabia for a de-escalation in that region.