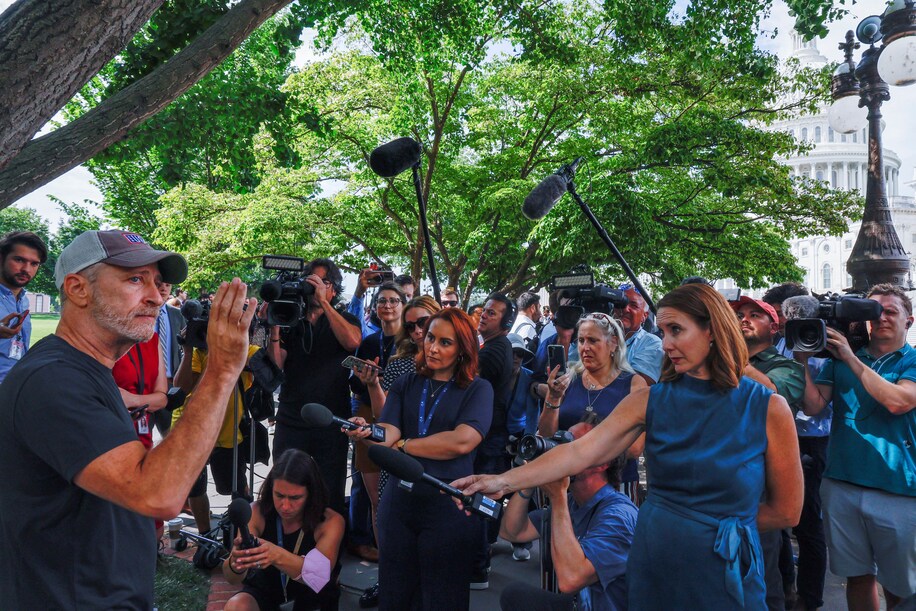 Republicans have blocked a bill that would expand healthcare coverage for Veterans. We thought this bill was a sure-thing but we thought wrong.
This Honoring our Pact Act is the cause célèbre for comedian Jon Stewart who has highlighted just how sick soldiers have become coming back from wars. The focus has been on veterans who were exposed to burn pits, which are exactly what they sound like: pits of trash full of toxic fumes that make people so so sick.
The bill passed the House of Representatives and the Senate but it was sent back for voting due to "technical corrections." It passed the House again but when it went back to the Senate this week, 25 Republicans blocked it. These 25 passed it the first time but now they say that they want to negotiate it further and cut some "mandatory spending."
Meanwhile, the U.S. has no limits on spending on the war in Ukraine. But spending on veterans who are done fighting for their country and are now fighting for their lives? That can wait.
Stewart is understandable apoplectic over this. He took to Twitter with some choice words that we have no problem repeating. He said: "Not one of these stab vests in the back Senators should get to leave for the Summer til this shit is fixed. Not one." He added: "PS Fuck the R caucus and their empty promise to our veterans."