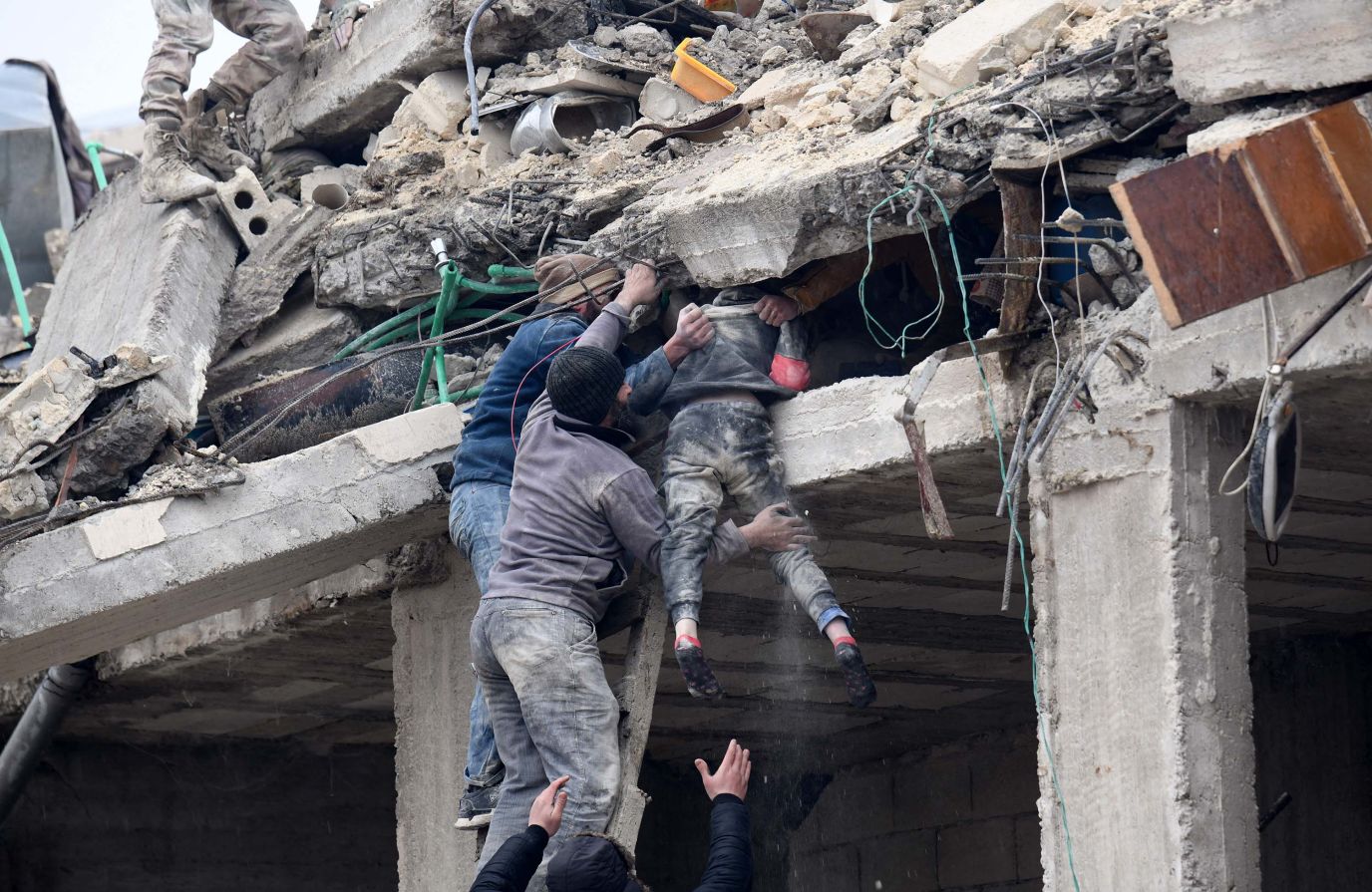 The death toll is now over 5,000 in Turkey and Syria after a powerful 7.8 magnitude earthquake on Monday. If you'd like to help in some way, you do well to remember that the U.S. has had what many call "sanctions of mass destruction" on Syria for decades. Rebuilding cannot happen with these in place.
We spoke at length last week about why the U.S. is so aggressive in sanctioning Syria when we discussed the United Nations' bogus report about chemical weapons attacks. To sum up: The U.S. does not want Secular Arab Nationalism to take hold in those regions, to grow stronger and become self-sufficient. They want U.S. interests to profit from business in the Middle East and Syria's leaders want Arab independence and those are conflicting goals.
That is why those sanctions are still crippling Syria's economy and will continue to do so as the region recovers from devastation. In 2019, a senior U.S. official admitted that the U.S. was keeping Syria in a state of rubble. Journalist Aaron Mate points out that the "US military occupies 1/3 of Syria, stealing its oil and wheat. Combined with the US sanctions, this military occupation deprives Syria of the fuel it needs to power vehicles and machines. That will make it even more difficult to rescue people trapped under the rubble."
So if you want to express your support for Syria online, and you are a Westerner, do not forget the crippling sanctions that remain in place. Maybe you can do better by asking your local politician to stop this rather than send a GoFundMe that may or may not make it to Syria because of sanctions.