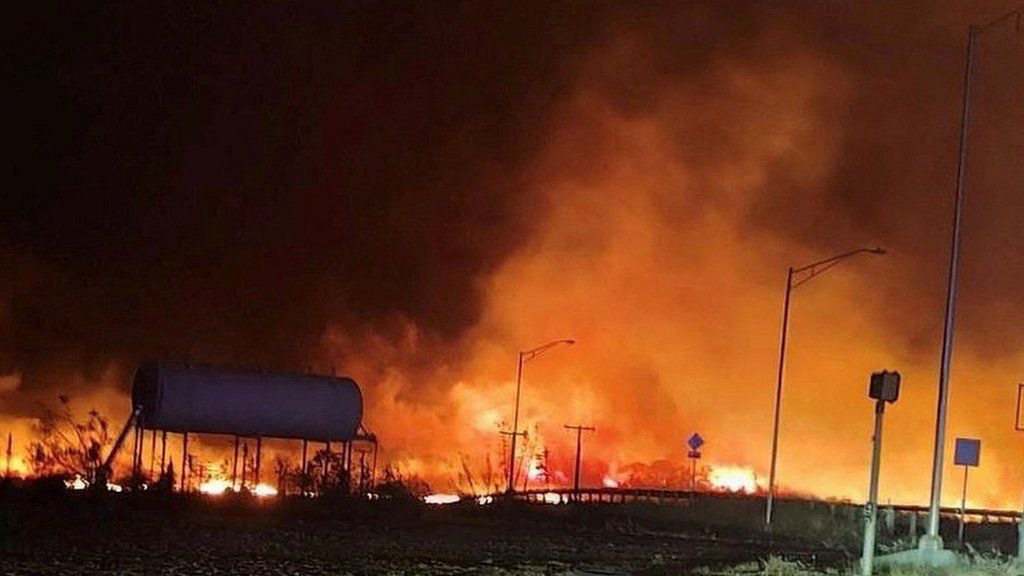 Survivors from the Lahaina fire last month say that police blocked the only road out of the south side of the town, causing major traffic jams on the only available roads. Some stayed in their cars and died, they say, and others ran into the ocean and stayed there for hours.
This story continues to smell fishy. County officials have sued Hawaiian Electric over claims that power lines started the fire. The company denies those claims, while admitting that downed power lines and high winds did cause a fire on the morning of August 8 but the fire department declared that fire "contained" and "extinguished." The company said that it de-energized power lines for more than six hours before the second fire broke out so that couldn't have been them.
This does seem like a quickly-filed lawsuit when so many people are still missing and investigations still being conducted. Why is the county so sure that it was the power company?
Meanwhile, two celebrities, Oprah Winfrey and Dwayne 'The Rock' Johnson, are being slammed online for launching a fund to help Maui victims. The fund is managed by the Entertainment Industry Foundation and pledges $1,200 for every adult who was affected by the fire. Critics point out that the two have failed to read the room on this one.