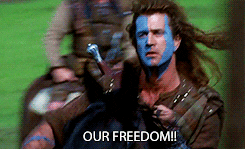 Should the police be tracking your jokes and prejudices? The Times of London reports that police in Scotland are doing just that.
In 2021, Police Scotland reportedly logged 928 incidents of "malice and ill will" where no criminal offense had been committed. That is more than double the number logged in 2017. They also logged 625 non-crime hate incidents for the first half of 2022.
Why would the police track malicious statements? Like jokes or wrong-think opinions or is this something else? Doesn't this sound like a threat to free speech? Police Scotland refutes this, telling The Times of London that it has not "introduced a culture whereby 'jokes' or freedom of speech were curtailed."
But that is exactly what former policeman Harry Miller says is happening. He was investigated for "hate incidents" for speaking about trans issues on Twitter. He took the issue to The High Court which ruled that the police unlawfully investigated Miller and compared their pursuit of him to the Gestapo, Cheka and Stasi.