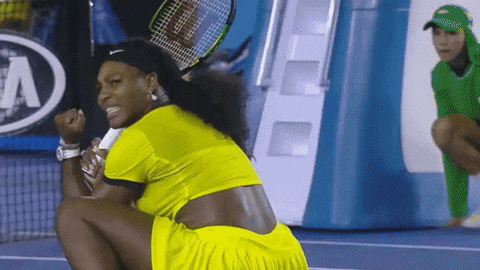 In 2018, Serena Williams was punished for allegedly receiving a hand signal from her coach in the stands at the U.S. Open? She freaked out and gave us all quite a show. The drama revolved around rules that prevented players from receiving coaching from the stands.
This year that rule is gone. Now coaching from the stands will be allowed but only by way of hand signals. No speaking will be allowed unless the player is on the same end of the court as their coach and it must be limited "to a few words or phrases."
Why this change? Apparently because the tournaments could not prevent it. It wasn't just Williams who appeared to get nonverbal cues from her coach. Also, as pro Stefanos Tsitsipas pointed out on Twitter, up until now, tennis was "one of the only global sports that doesn't use coaching during the play." Until now.
The U.S. Open starts on Monday and we'll all be able to see if and how this changes the game for the first time.