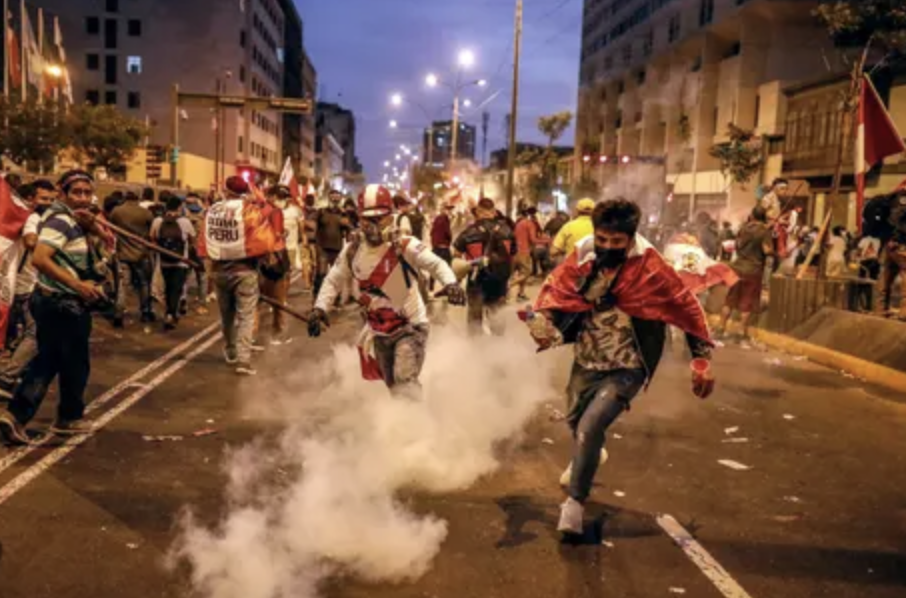 Peru is in a state of emergency, declared by the country's interim government. The President has sent soldiers into the streets to end protests that have become violent in some areas.
President Pedro Castillo was ousted from office last week and vice president Dina Boluarte was promoted to the office. Protests were already happening over a fertilizer shortage and drought that was crippling the economy.
Former President Castillo was detained before he could seek asylum at the Mexican embassy in Peru. He has continued to seek asylum, and Mexican President Lopez Obrador may still support this.
Some say that this was a Western-backed coup. Others say that Castillo was ousted by his own party. Protestors are demanding new elections and a new constitution.