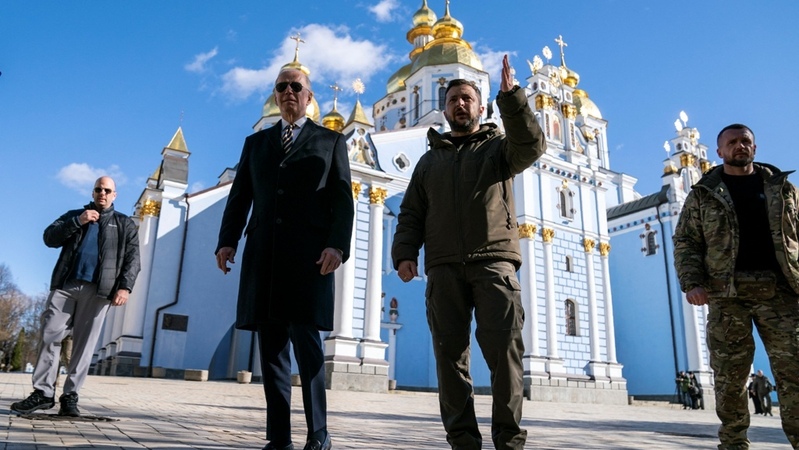 A document leak seems to be aimed at discrediting the "collective Joe Biden" as well as the actual person, President Joe Biden. What is the "collective Joe Biden"? It represents the administration's efforts to lead the U.S. into war with lies.
The documents show officials in the U.S., including Secretary of State Antony Blinken and Secretary of Defense Lloyd Austin, crafting untrue narratives about the conflict in Ukraine and downplaying the U.S. role.
For instance, the documents show that "American-made smart bombs are falling victim to Russian electronic jamming in Ukraine, causing them to miss their targets," according to Politico. A Defense Department official has confirmed this.
These bombs were sent to Ukraine in December and the documents show that the Pentagon knows that they are fighting a losing battle with these and whatever else they send.
The source of the documents U.S. Airman First Class Jack Teixeira, was arraigned on Friday. Now the Wall Street Journal reports that he had help from another former U.S. military member named Sarah Bils who was associated with a podcast about the Donbas. The Journal calls her pro-Russian because she was advocating for the Donbas to stop being attacked by Ukraine, which has been happening since 2014. This lack of context is costing lives and has been for nearly a decade.
You'd think that Russia would be happy about this validating document leak but Russian expert Gilbert Doctorow reports that they are not. "It strengthens the argument on their side by those who say that insanity rules in the USA, that you have to be prepared for every eventuality in escalation of the war."