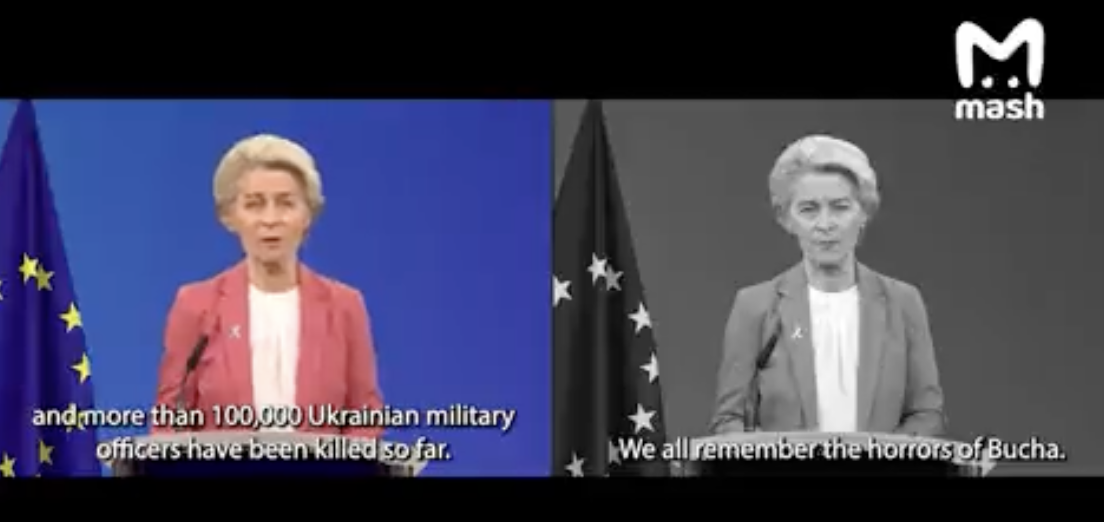 Why did the European Union cut out a key part of Ursula von der Leyen's speech on Wednesday detailing Ukrainian casualties? It is incontrovertible that this was done. Videos do not edit themselves.
See this side-by-side comparison. What is missing from the published clip is this line: "it is estimated that more than 20,000 civilians and more than 100,000 Ukrainian military officers have been killed so far."
The source of these numbers was not provided.
Redacted has spoken to military sources who confirm the number of Ukrainian soldiers killed is at least 100,000, with approximately 300,000 additional wounded. While the civilian number killed is fabricated without any supportive evidence.
In this speech, von der Leyen advocates for a specialized court backed by the United Nations to "investigate and prosecute Russia's crime of aggression." She says that the EU has already blocked €300 billion of the Russian Central Bank reserves and frozen €19 billion of Russian oligarch money and proposes "a structure to manage these funds and invest them" and then "use the proceeds for Ukraine."
A spokesperson for the EU acknowledged that the video had inaccuracies and says that it was "meant to show Russia's brutalities."