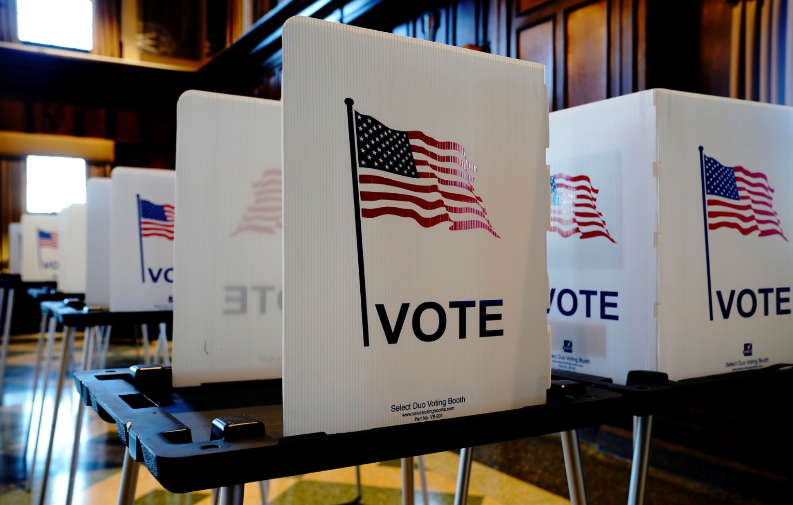 On July 8, the Wisconsin Supreme Court ruled that absentee ballot drop boxes in the state are only legally allowed at election clerk offices and should be restricted to those locations for future elections. Because libraries are just too dangerous.
Former President Trump took to his fledgling Twitter-alternative TruthSocial the next day, writing: "The Wisconsin Supreme Court has just declared the 'Unlock' Boxes, or Ballot 'Stuffing' Boxes, to be ILLEGAL. It's now up to Robin Vos to do what everybody knows must be done. We need FAIR and HONEST Elections in our Country." He didn't stop there, writing that Vos "has a decision to make! Does Wisconsin RECLAIM the Electors, turn over the Election to the actual winner (by a lot!), or sit back and do nothing as our Country continues to go to HELL?"
Robin Vos, the speaker of Wisconsin's state Assembly, says Trump also phoned her with additional pressure to overturn the 20-month-old court-approved presidential election.
"The Supreme Court ruling does not apply to the 2020 presidential election," Barry C. Burden, professor of political science at the University of Wisconsin-Madison and director of the Elections Research Center, told Politifact, which rated Trump's claim "Pants on Fire."
"That election has been audited, recounted, and certified," Burden continued. "The electoral votes from Wisconsin were counted in Washington on January 6. None of that can be undone."
The group that filed the lawsuit against the boxes (the group that won the state Supreme Court case) agrees: nothing about the ruling was retroactive. Also, Wisconsin ballot boxes have been used in the way they were in 2020 for about two decades. This includes the 2016 election, where Trump WAS (narrowly) the "actual winner."
A bipartisan group of Senators introduced two bills last week to prevent this kind of conflict in future elections. We shall see.