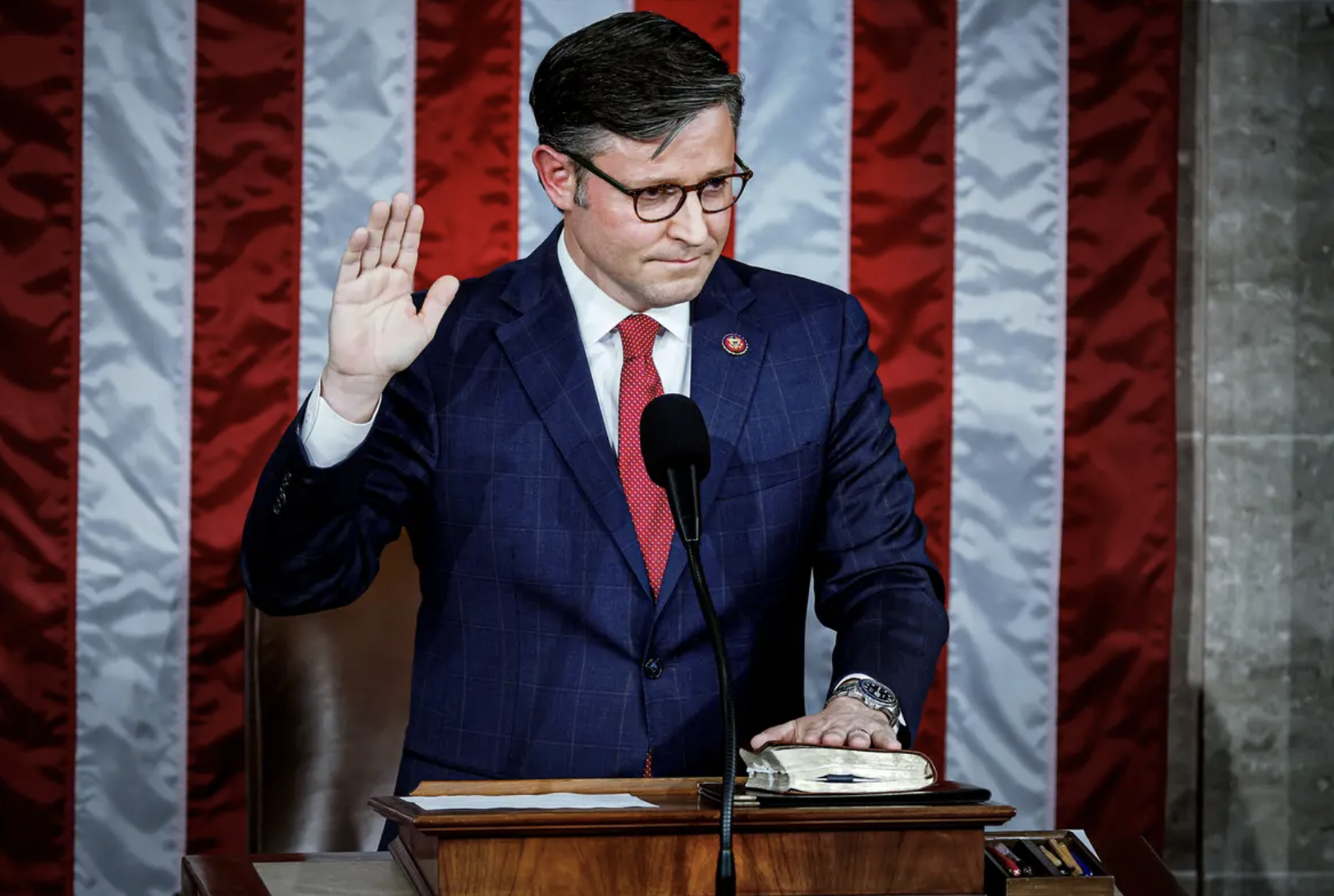 This is spooky: The U.S. House of Representative has elected a Speaker of the House and he is apparently…likable and moderate. The Louisiana congressman has been described as a "man with no enemies."
Well, we can't have that. Journalists and politicians went searching for dirt and found that he has an adopted Black son. And yet that black son never appears in Johnson's campaign ads with his four white children. So how does he explain that?
Here is the Speaker's statement from his communications director: "When Speaker Johnson first ran for Congress in 2016, he and his wife, Kelly, spoke to their son Michael—who they took in as newlyweds when Michael was 14 years old. At the time of the Speaker's election to Congress, Michael was an adult with a family of his own. He asked not to be involved in their new public life. The Speaker has respected that sentiment throughout his career and maintains a close relationship with Michael to this day."
This is hardly the gotcha it would seem. Johnson has spoken about this son on several occasions and showed photos of him in PBS interviews, still available on YouTube.