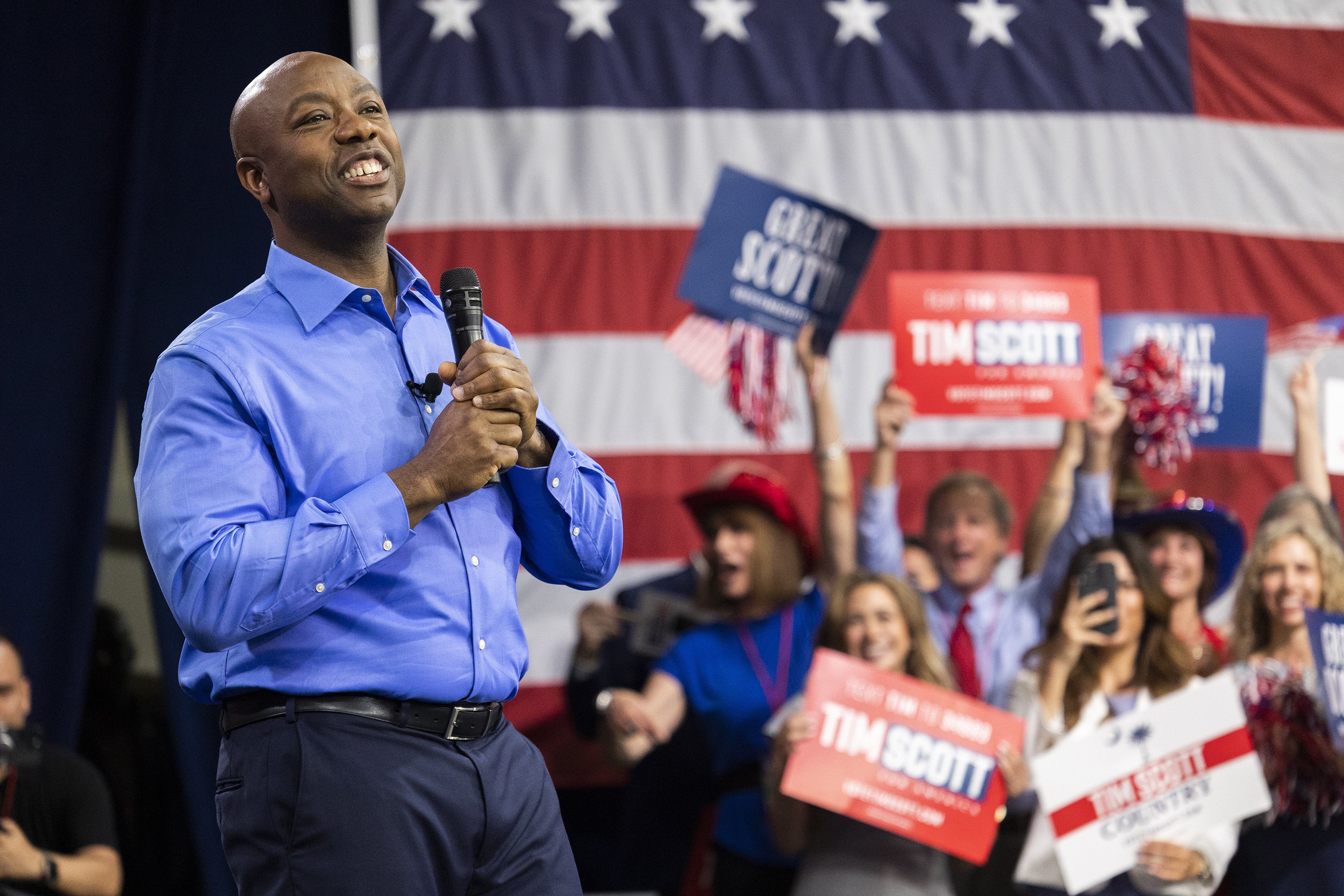 Republican Senator Tim Scott from North Carolina has entered the race for President, going up against former President Trump and most likely Florida Governor Ron DeSantis, who is expected to announce his entry into the race this week.
In his first campaign video, Scott accuses Democrats of creating "a culture of grievance over greatness" and promoting"victimhood instead of personal responsibility." He says that the are "indoctrinating our children to believe we live in an evil country" and weaponizing race at every opportunity.
Senator Scott is a catch-more-flies-with-honey type of politician. He doesn't have the grizzly demeanor of Trump and DeSantis. His message is more positive than disgruntled. He also doesn't have the polling clout yet. He ranks dead last in early polls. What he does have is financial backing. He is backed by Oracle founder Larry Ellison. According to MSN, "Citadel's Ken Griffin, Apollo Global Management's Marc Rowan and Blackstone Inc.'s Stephen Schwarzman all made six-figure donations to his allied super PAC, called the Opportunity Matters Fund, during his 2022 Senate campaign." Those backers have not said if they will support Scott's Presidential bid.