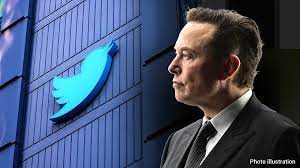 Elon Musk began publishing the "Twitter files" over the weekend. If you were there, you would know! If you weren't, you missed out on three hours of furiously refreshing feeds. It felt like war games. (You can watch our full coverage here.)
And what did we find out? We found out that politicians had regular contact with Twitter to get content removed. We found out that this is done more for liberals than for conservatives. And we found out that the Biden campaign had been given regular favor for this.
We found out how Twitter removed the Hunter Biden laptop story in the weeks before the 2020 election, even though they had no clear policy for doing this. We learned that Twitter's legal team wasn't even sure that this was legal and had to do some major back bending to defend it and that much of this was done without founder Jack Dorsey knowing about it.
This information was presented through journalist Matt Taibbi who gained about 400,000 followers in the meantime. The liberal attacks on him have been particularly vile, proving how partisan Twitter has really become.