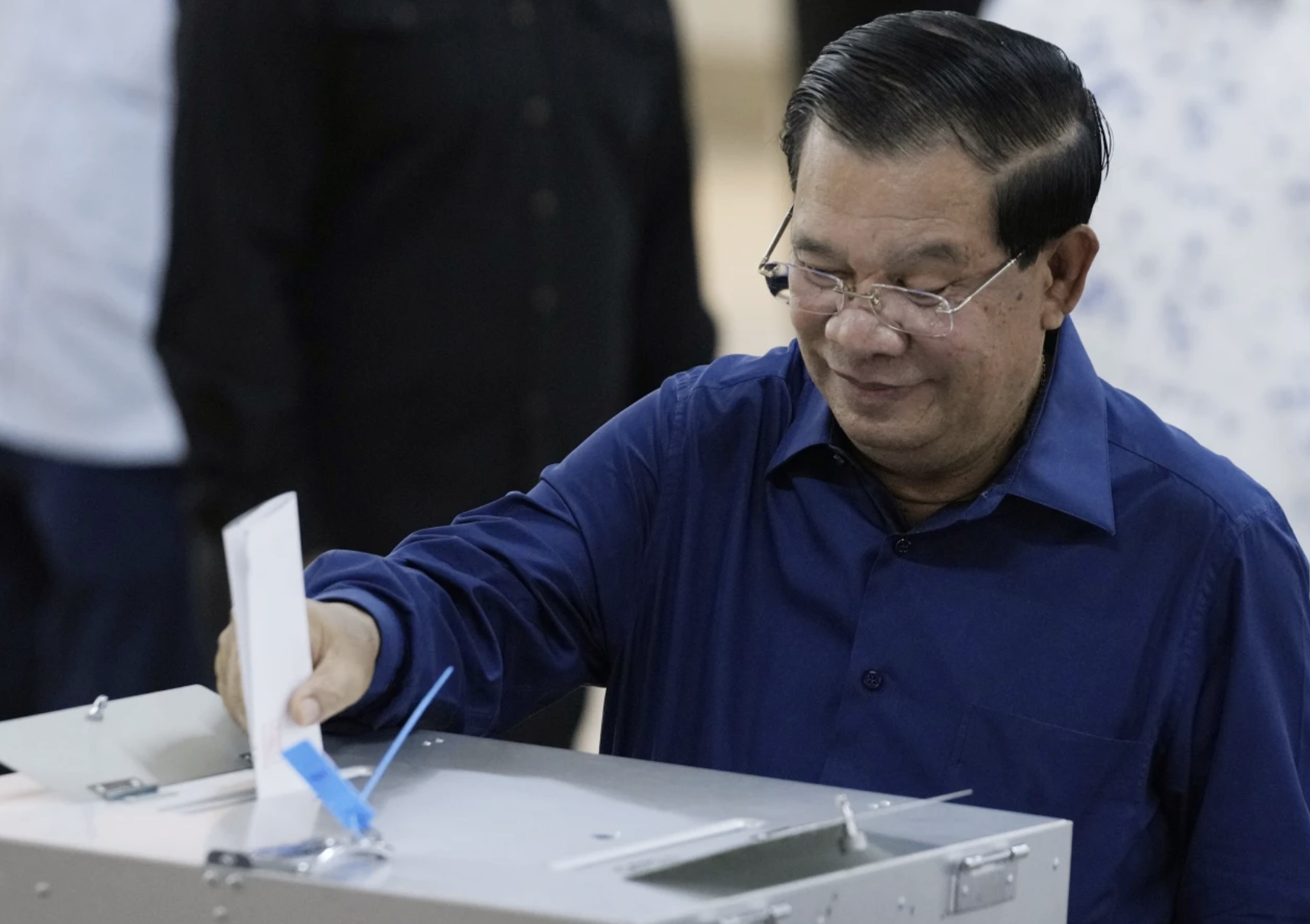 Cambodia is celebrating a new election of leader Hun Sen from the Cambodian People's Party but the U.S. says: Not so fast.
The U.S. says that it will announce punitive measures because it does not consider this to have been a "free and fair" election. They claim that the opposition was threatened and harassed.
Leader Hun Sen has been in power for 38 years and says that he plans to hand the prime minister job off to his son Hun Manet.
The U.S. State Department says that it has "taken steps" to impose visa restrictions and pause foreign assistance programs because they are not happy with how this went down. But the U.S., E.U. and other Western countries did not send observers to the elections. Russia and China did.