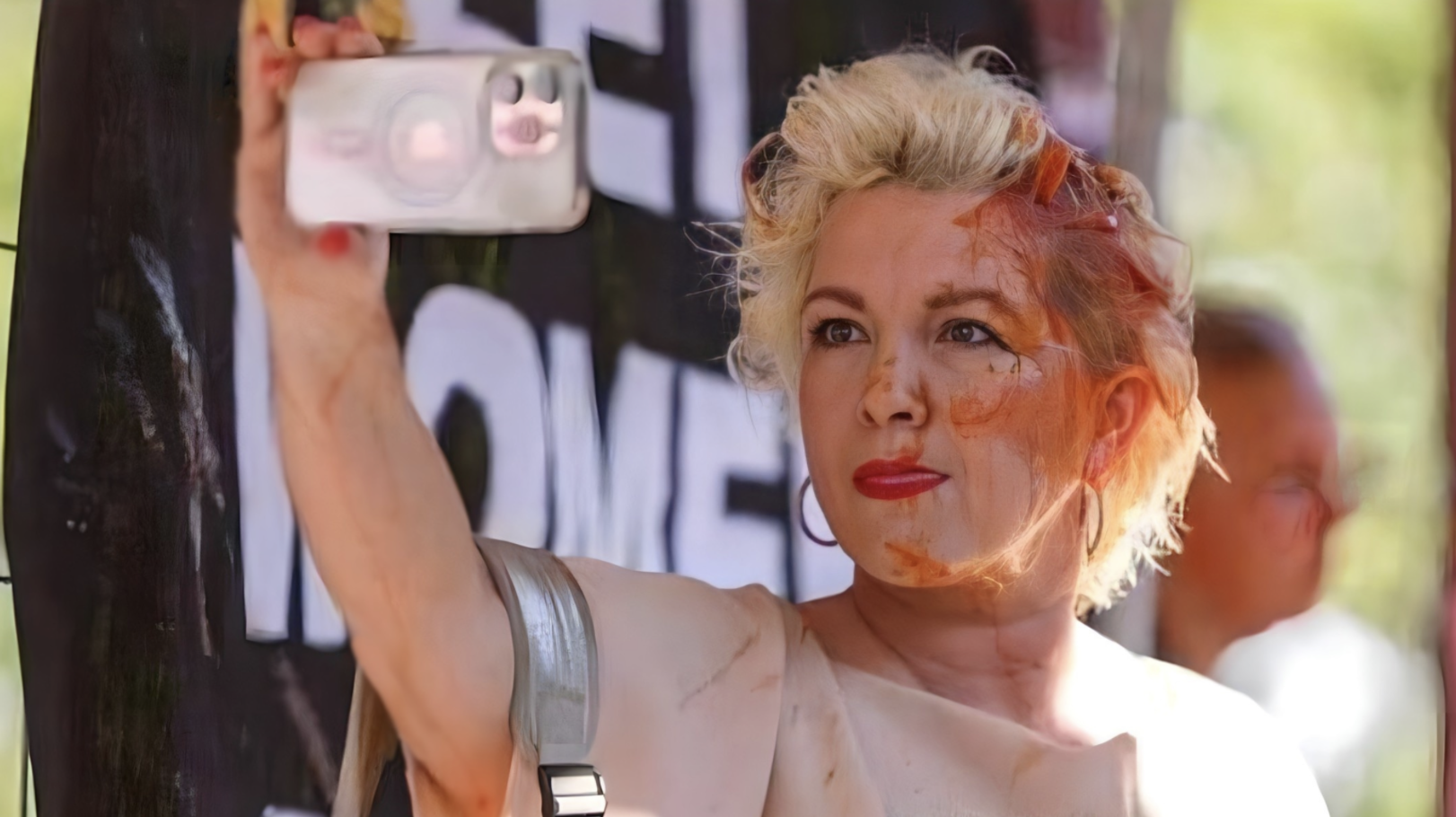 A women's rights event became violent this weekend in New Zealand. The main speaker and event organizer, Posie Parker, had to be escorted out by police and left the country not long after. She is British and now people are calling for the governments of New Zealand and the UK to condemn this.
Posie Parker's real name is Kellie-Jay Keen. She is one of the most vocal critics of gender ideology for insisting that a woman is an adult human female. She is public enemy number one for trans rights activists, or TRAs. Well, maybe #2 behind JK Rowling.
The event was clearly attended by Atifa members in black bloc using soup to attack Parker and noise makers to drown out her words. They also attacked the police who were escorting her.
The violent mob proved Parker's point: women should have protective spaces away from violent people who want to change their ideology. Does this mean trans people are violent? Of course not but it absolutely shows that women should have protected spaces.
In the same weekend that this happened, a Lesbian group in the UK was met with protests at their event too. They media says thatthis was a "joyful protest" because they can't admit that these are two groups, namely lesbians and transgendered people, have opposing ideologies! Well, lesbians did not find this joyful. They were afraid for their safety.
Here you have TRAs  protesting lesbians to insist that they too are part of their group. That. Is. Homophobic. Lesbians have to be allowed to be lesbians. Stop it.